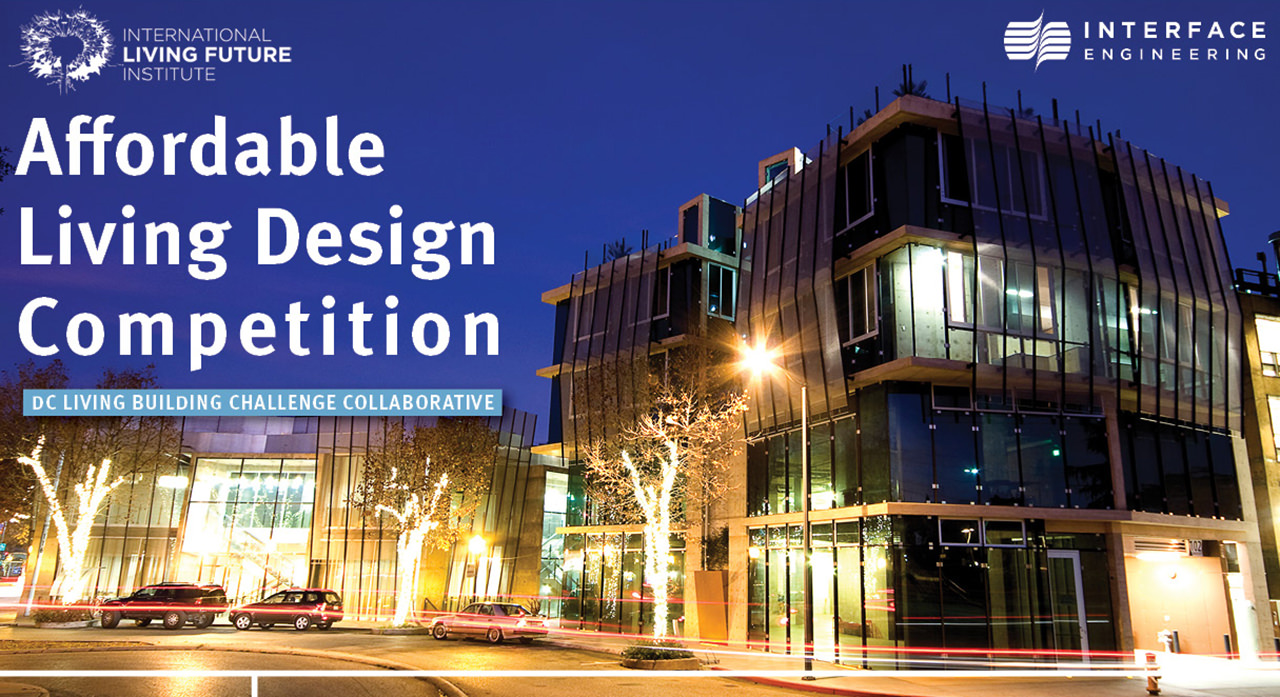 Affordable Living Design Competition
DC Living Building Challenge Collaborative
Feb 11, 2015
The DC Living Building Challenge Collaborative, in collaboration with the DC Department of Housing and Community Development and the District Department of the Environment, have organized a design competition to build a certified Living Building in Washington, DC.
Managing Principal Roger Frechette, a selected judge for the first charrette of the competition, will present an overview of the Living Building Challenge and the steps involved in achieving the highest energy goal in sustainable development.
WHEN: Thursday, February 12 // 9am - 11:00am
WHERE: District Department of the Environment // 1200 1st St., NE 5th Floor, Washington, DC
REGISTRATION: http://living-future.org/event...