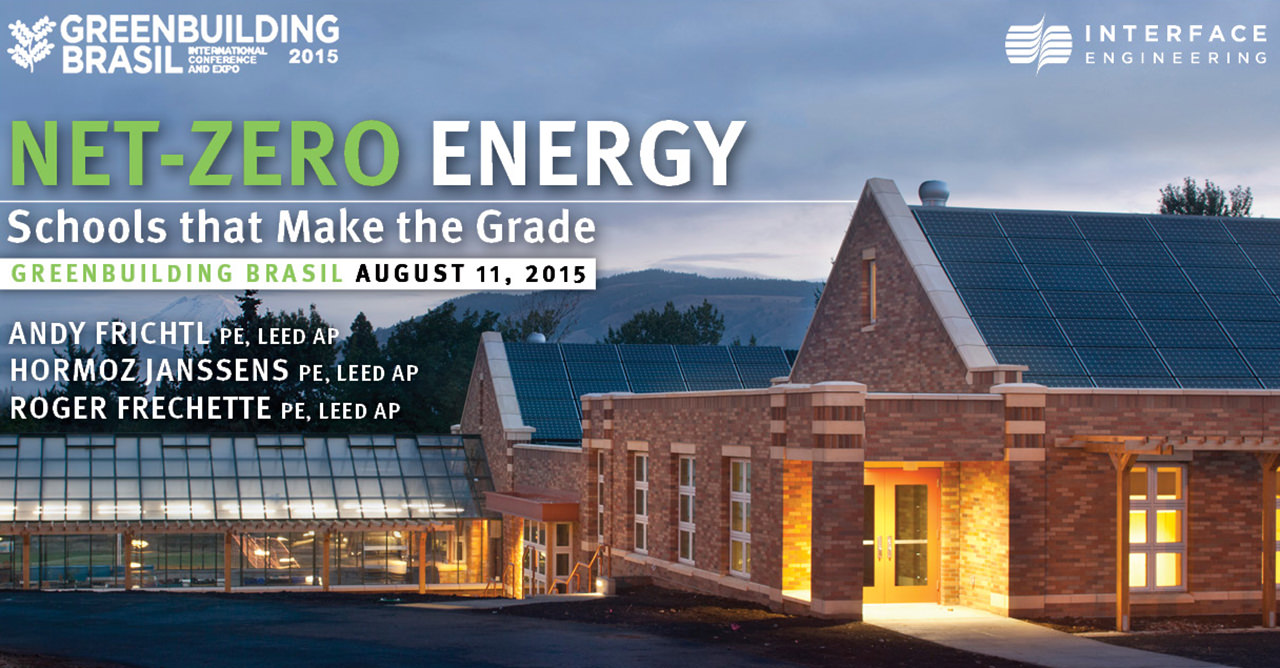 Net-Zero Energy: Schools that Make the Grade
Greenbuilding Brasil
Aug 10, 2015
With the emergence of established building performance targets and concerns over climate change, the push to design net zero energy buildings is stronger than ever. At the same time, growing populations and years of deferred maintenance have increased the demand for new K-12 schools, forcing administrations to balance budgets and expand programs with maintenance and efficiency. The need to create modern learning spaces that meet these complex requirements make K-12 facilities the ideal match for net zero energy design.
At this year's Greenbuilding Brasil, join Principals Andy Frichtl, Hormoz Janssens, and Roger Frechette for their presentation "Net Zero Energy Schools that Make the Grade," which will discuss advanced technical strategies and lessons learned from the first two Net Zero Energy Buildings in the country, and how they are sharing those skills for the design of the possible third.
WHEN: Tuesday, August 11th | 5:30 pm - 6:30 pm (Session CO1)
WHERE: Room 1, Transamerica Expo Center | São Paulo, Brasil
INFORMATION: http://www.expogbcbrasil.org.b...