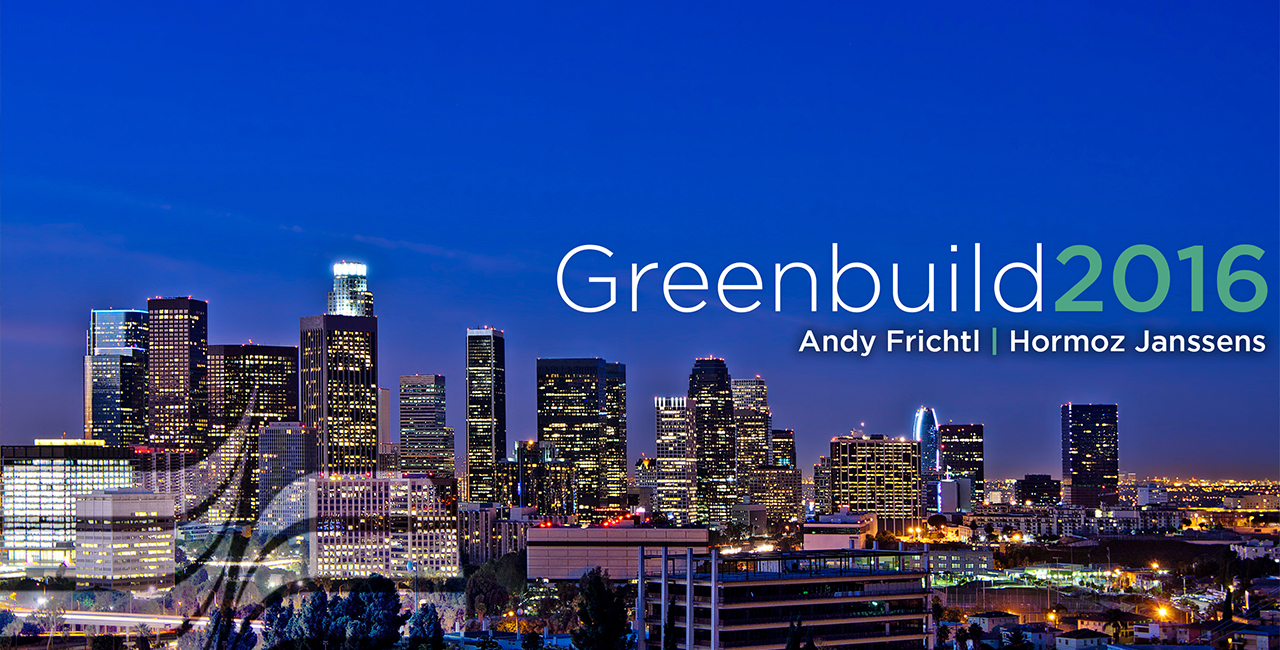 Greenbuild 2016
Sep 20, 2016
Don't miss out on this year's Greenbuild Conference and Expo. Interface Managing Principals Andy Frichtl and Hormoz Janssens will be presenting at the October event in Los Angeles, California.


Magnusson Klemencic Associates
B08 | The Path to Net Zero Energy & Water: Against all Odds
October 5 | 2:00 to 3:00 pm

Andy Frichtl, Miller Hull Associate Peter Spruance, and MKA Senior Principal Drew Gangnes address the challenges of achieving large-scale net zero energy and water goals in an extreme climate. Come and learn how the success story of San Ysidro US Port of Entry illuminates scalable possibilities elsewhere and how it can serve as a model for any project striving to maximize energy and water savings.


C08 | Innovations & Lessons Learned: New Net Positive Energy Campus
October 5 | 3:30 to 4:30 pm

Chatham University's Eden Hall Campus is the first new university campus in the world to be built sustainably from the ground up, featuring full cycle water recycling, net positive energy production, and zero waste operations. Join Hormoz Janssens, Mithun Partner Debra Guenther, and Chatham University Dean Peter Walker as they share insights gained from design to operations with candid lessons learned and a discussion of ongoing challenges.