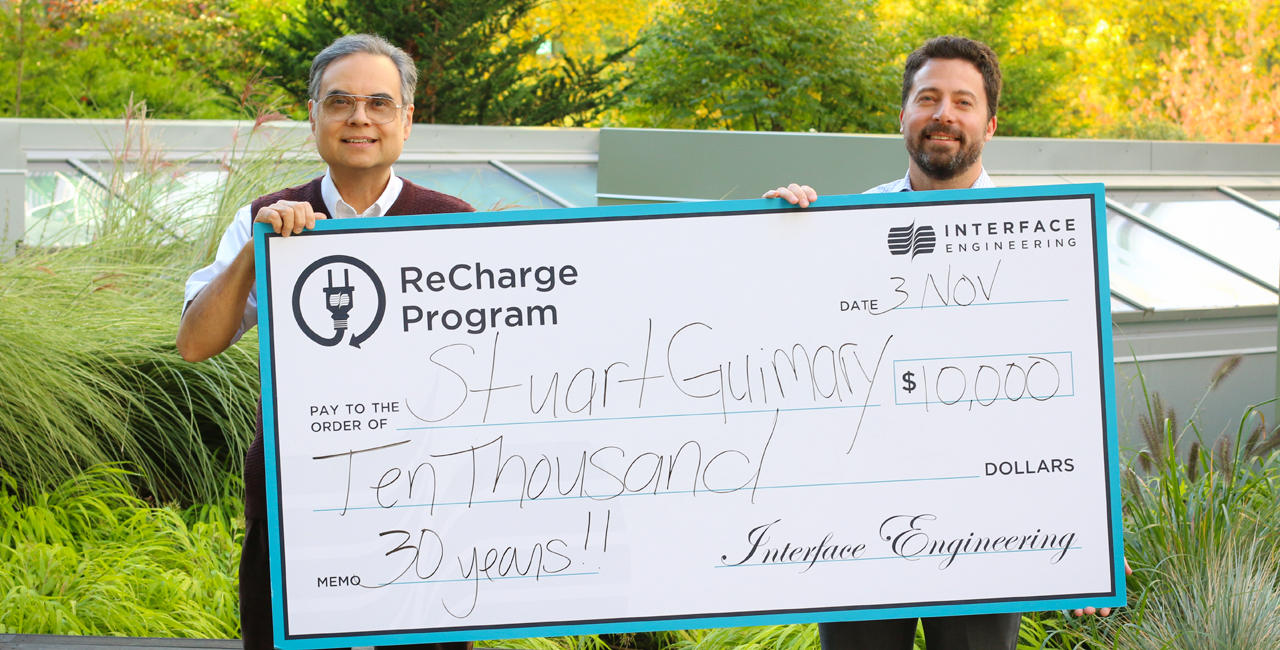 Interface Milestones
Nov 04, 2016
We are proud to celebrate the 30 year anniversary of Plumbing Designer Stuart Guimary. Associate Principal Brian Butler states:

"Stuart is one of the most diligent, hard-working engineers I've ever been around, and he's certainly a model for all of our staff. He's always been truly a pleasure to work with, and I feel very lucky that he's a part of our team."
Thank you for your hard work and congratulations, Stuart!