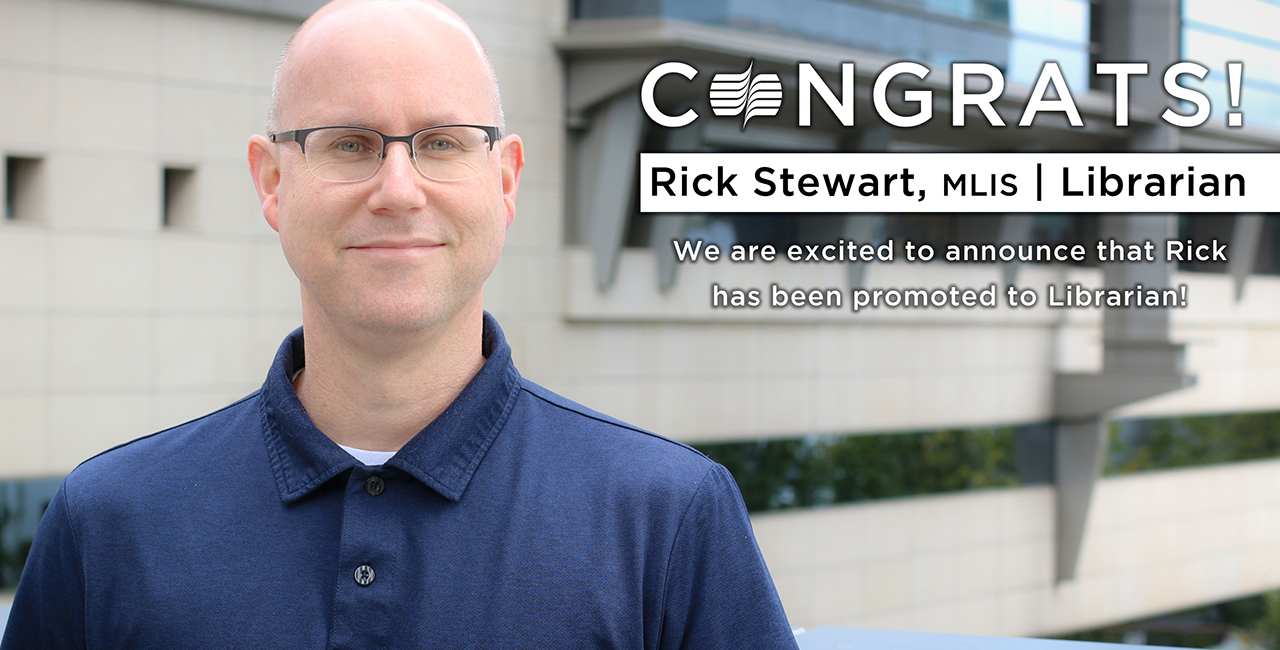 Rick Stewart Promoted to Librarian
Oct 24, 2016
We are thrilled to announce Rick Stewart has taken on the role as our company Librarian. Rick will ensure our information resources are readily accessible, and facilitate in developing, organizing and sharing corporate knowledge.
In nearly 10 years with Interface, Rick has honed his expertise in several of the systems and applications integral to our firm, including Vision, SharePoint, and Newforma.
Among many other initiatives, Rick aims to continue transforming SharePoint into a useable database and collaborative knowledge-sharing tool. We are excited to see all that Rick will undoubtedly contribute in his new role.
Thank you, Rick, for all your hard work and congratulations on this exciting new chapter!