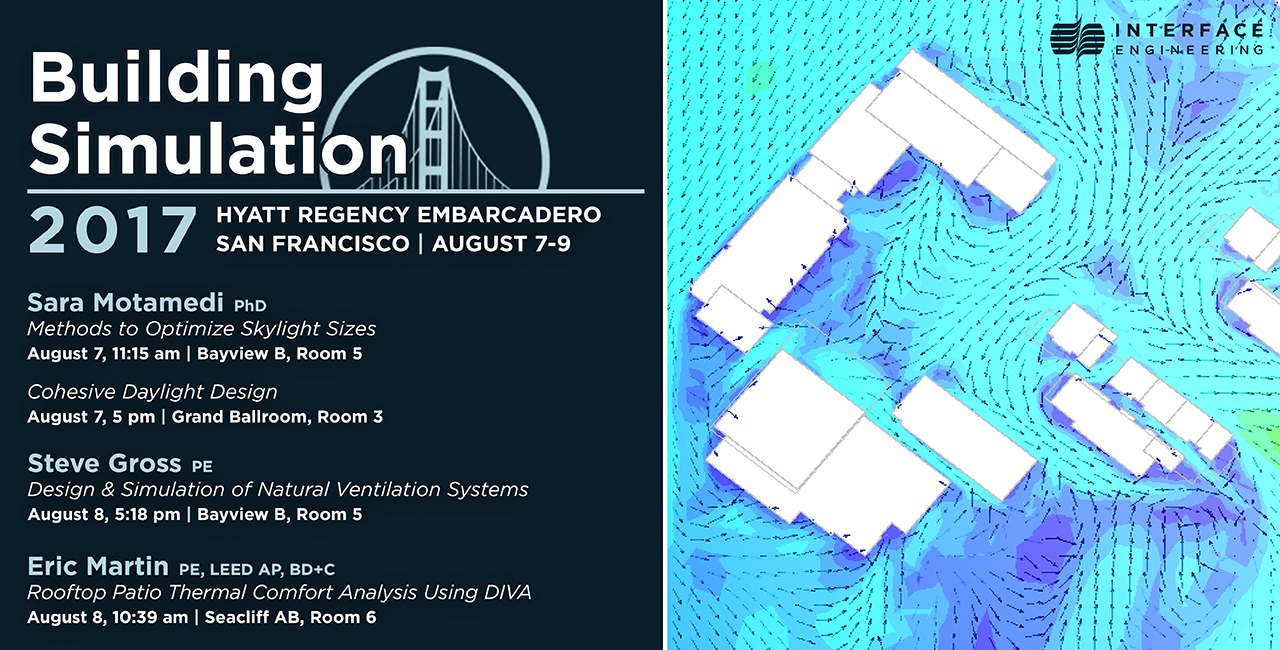 Interface Presentations at Building Simulation 2017
Jul 26, 2017
The entire San Francisco Energy Team is thrilled to each be presenting at Building Simulation 2017, the largest building simulation conference in the world! It is hosted by IBPSA (International Building Performance Simulation Association) and will be held at the Hyatt Regency in San Francisco from August 7- August 9. Topics include the following:
- An Integrative Algorithmic Platform Coupled with Gradient Descent and Parametric Analysis Methods to Optimize Skylight Sizes
- Cohesive Daylight Design
- Design and Simulation of Natural Ventilation Systems
- Rooftop Patio Thermal Comfort Analysis Using DIVA
Additional information including registration can be found here.