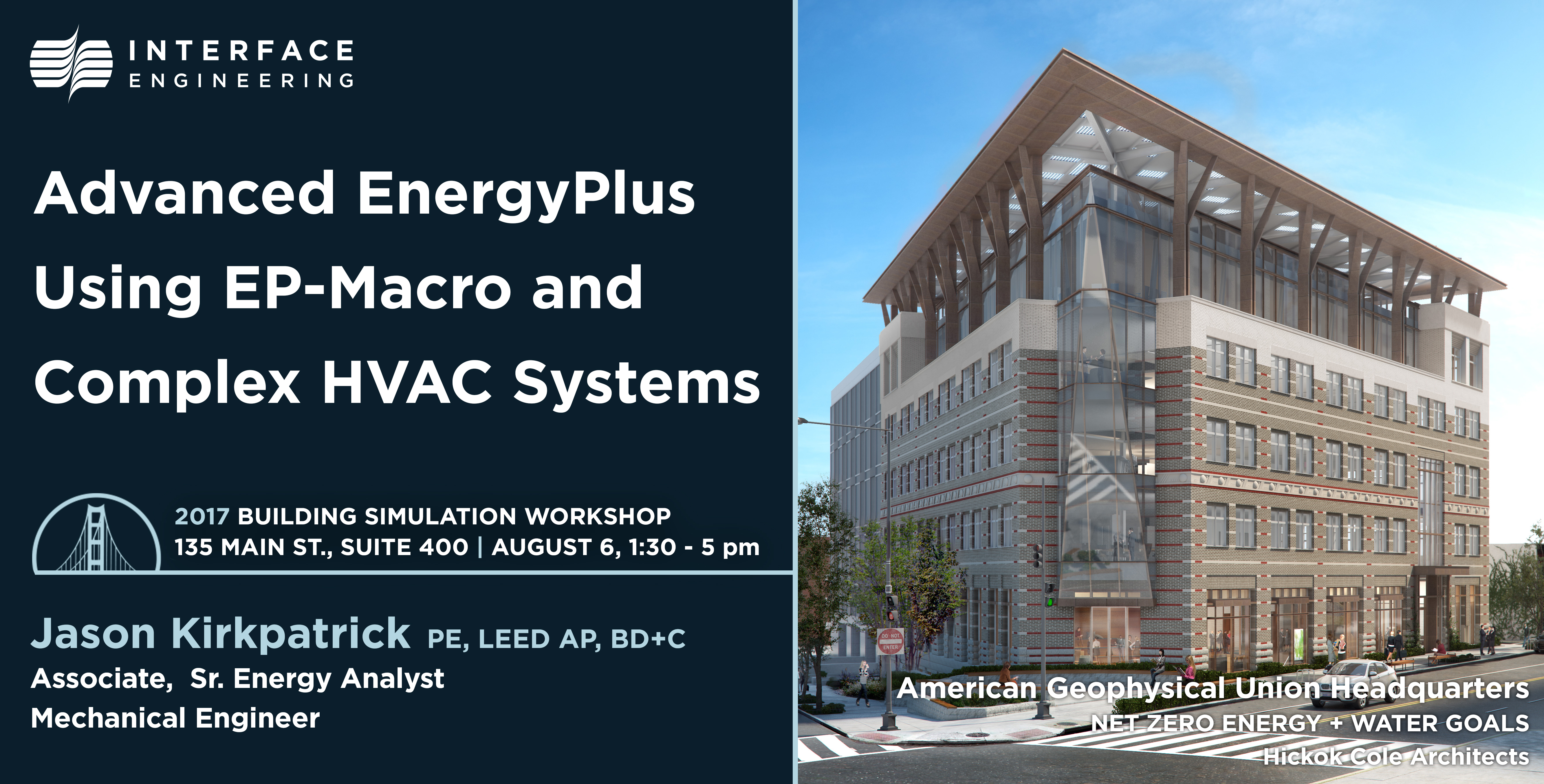 Interface Workshop at Building Simulation 2017
Jul 26, 2017
Jason Kirkpatrick, PE, LEED AP, Technical Associate and Sr. Energy Analyst, will be holding a special workshop as part of Building Simulation 2017, the largest building simulation conference in the world! It is hosted by IBPSA (International Building Performance Simulation Association).

This particular workshop will be held at Interface's office in San Francisco on Monday, August 6. This workshop is targeted to building engineers and performance analysts with intermediate / working knowledge of EnergyPlus, who have a desire for faster, more efficient work-flows and a need to perform parametric sensitivity analyses, and those who need guidance regarding the modeling of HVAC systems not supported by HVAC Templates in EnergyPlus.
Additional details can be found here.