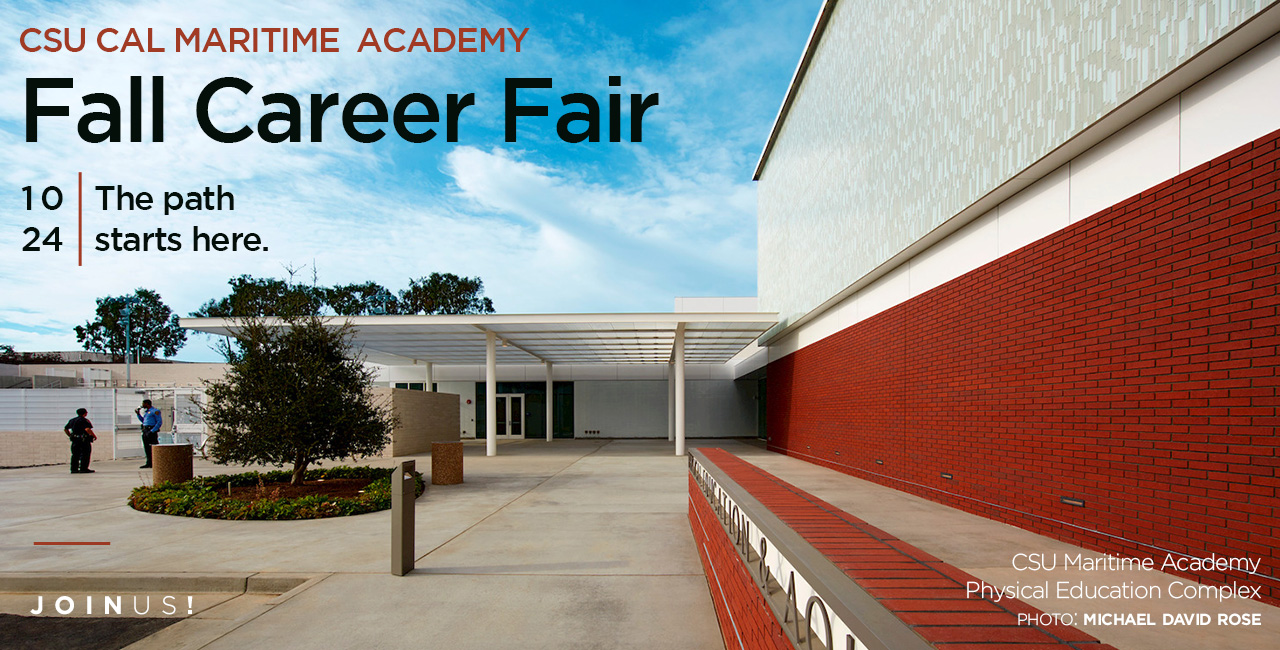 Cal Maritime Fall Career Fair
Oct 10, 2017
The Fall Career Fair at CSU Cal Maritime Academy is just around the corner, and engineers Rick Russell and Eunice Yoon will be manning booth #14, eager to speak with future graduates about a career in MEP Engineering. If you're planning to attend, be sure to stop by to say hello!
WHEN: Tuesday, October 24th | 9:00 am - 2:00 pm
WHERE: Cal Maritime Academy | Mayo Hall
ADDITIONAL INFORMATION: https://www.csum.edu/web/caree...