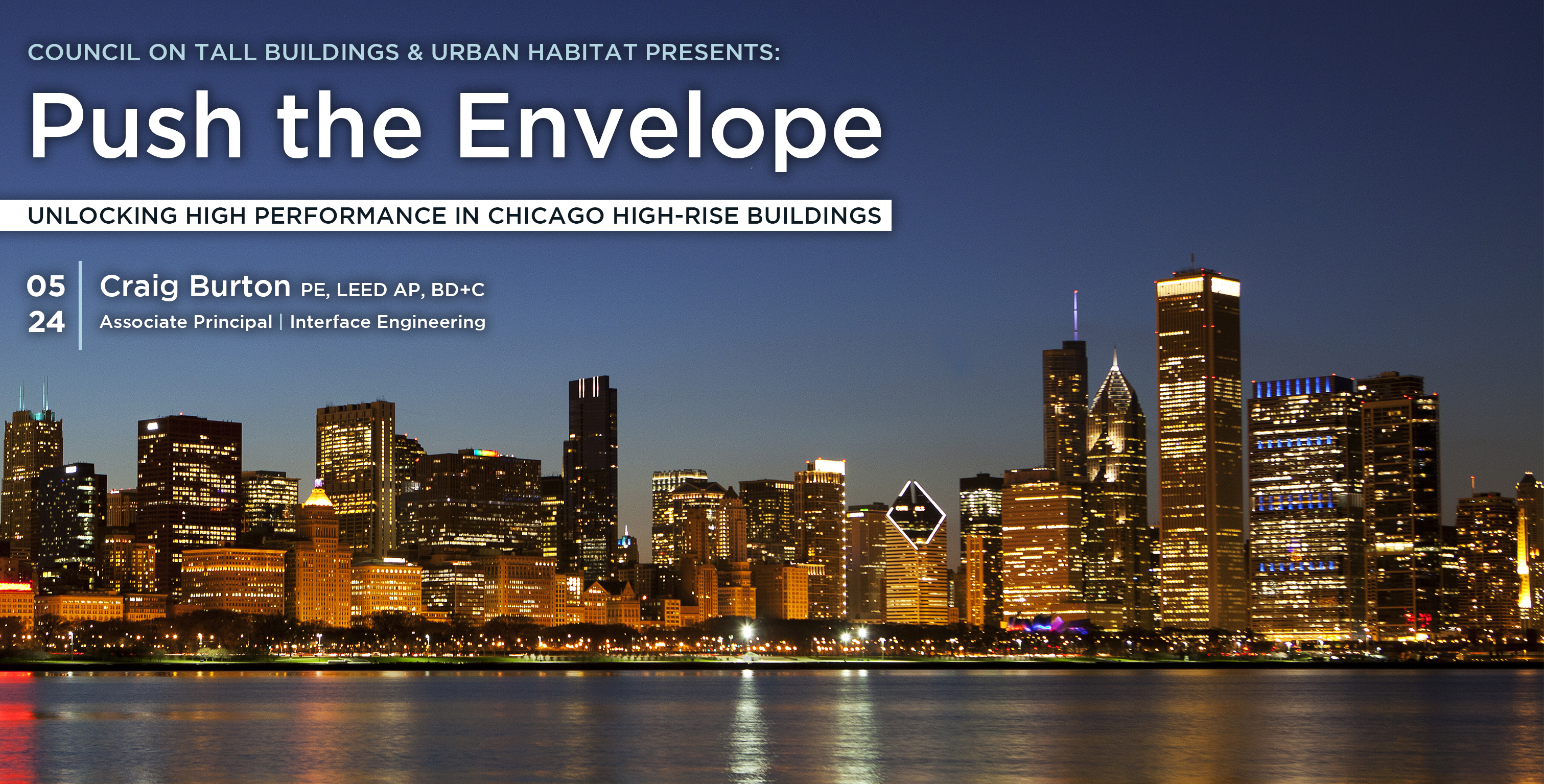 Push the Envelope
Unlock high-performance in Chicago high-rise buildings
May 21, 2017
Most new buildings incorporate energy-saving technologies and high efficiency heating and cooling systems. Now it's time to take it a step further! Considering Chicago's climate, envelope performance is likely the largest remaining opportunity for deep energy efficiency in this building sector.
Don't miss Interface Associate Principal Craig Burton and a panel of experts for a dynamic discussion on high-performance building envelope design and construction obstacles.
WHEN: Wednesday, May 24th | 7 - 10 am
WHERE: Ivy Room | 12 East Ohio Street, #100
ADDITIONAL INFORMATION: www.seventhwave.org/pushtheenv...