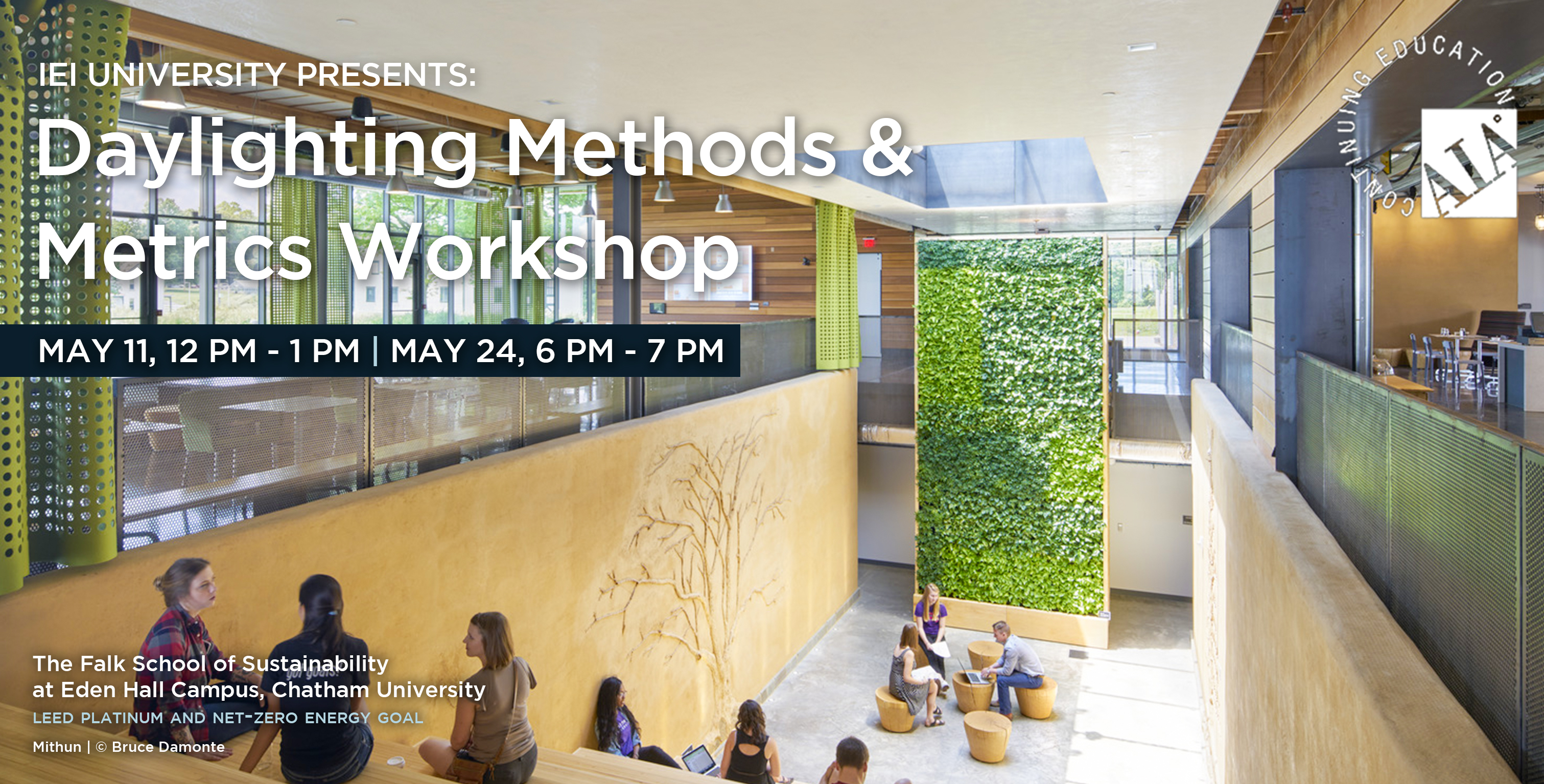 IEI University: Daylighting Methods & Metrics Workshop
Apr 24, 2017
Please join Interface Engineering for our second session of 2017. Interface's Building Science Team will discuss the key attributes of building daylighting design and analysis. The presentation and discussion will focus on commonly used metrics to evaluate daylighting performance from static metrics such as Daylight Factor (DF) to more sophisticated and dynamic metrics, such as spatial Daylight Autonomy (sDA). Various tools used for daylighting analysis will be discussed and will also cover new cutting-edge methods to optimize daylight performance while maximizing energy savings. A real-world example of how these analyses will be presented.
Details: There is no charge and lunch/dinner will be provided for all attendees. As an AIA accredited course, participants will each earn LU credits. IEI University classes are geared toward senior designers that already have a strong building design background.
Date and Time: Thursday, May 11, 12:00 PM – 1:00 PM OR Wednesday, May 24, 6:00 PM – 7:00 PM.
*Both sessions are identical and are being offered at different times.
Location: Interface Engineering | 135 Main Street, Suite 400, San Francisco, CA 94105
BART: Embarcadero Street Station
Registration: Seating is limited, so please register early by clicking here. If you are an AIA member, please bring your AIA number with you. Please register by Friday, May 5.
Questions? Please contact Jon Dizon at 415.489.3237 or jond@interfaceeng.com