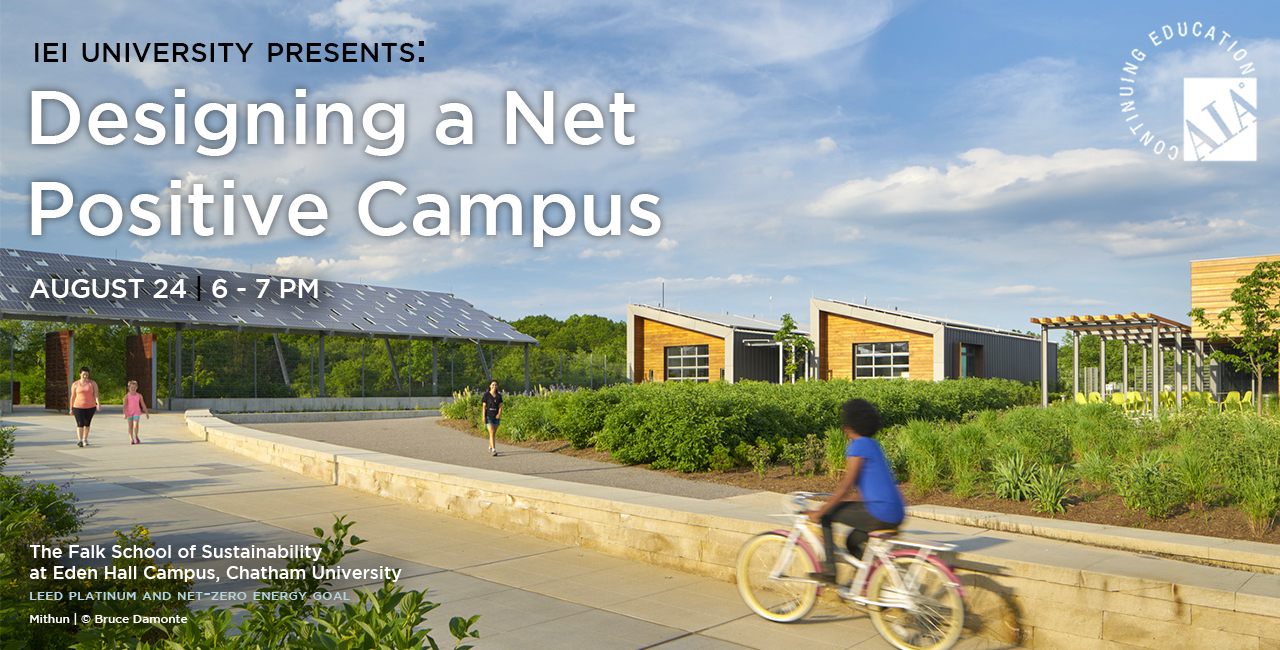 IEI University: Designing a Net Positive Campus
Jul 31, 2017
Interface Engineering and Mithun Architects will present how the design team approached the immense challenge of designing a University campus to achieve Net Positive Energy performance across all its buildings. The Mechanical and Electrical design approach includes geothermal heating and cooling, extensive heat recovery, radiant heating and cooling, solar thermal hot water, solar PV, renewable natural gas turbine. The architectural design approach includes super-insulated envelopes, proper daylighting, and a robust program that promotes low energy practices like communal cooking space, grand staircases near entrances, and farm-to-table food service. The analysis-driven process will be shared with attendees so that they can apply the knowledge to their own projects.
Details: There is no charge and dinner will be provided for all attendees. As an AIA accredited course, participants will each earn LU credits. IEI University classes are geared toward senior designers that already have a strong building design background.
Date and Time: Thursday, August 24, 6 – 7 PM
Location: Interface Engineering | 135 Main Street, Suite 400, San Francisco, CA 94105
BART: Embarcadero Street Station
Registration: Seating is limited, so please register early by clicking here. If you are an AIA member, please bring your AIA number with you. Please register by August, 18.
Email Jon Dizon if you have any questions.