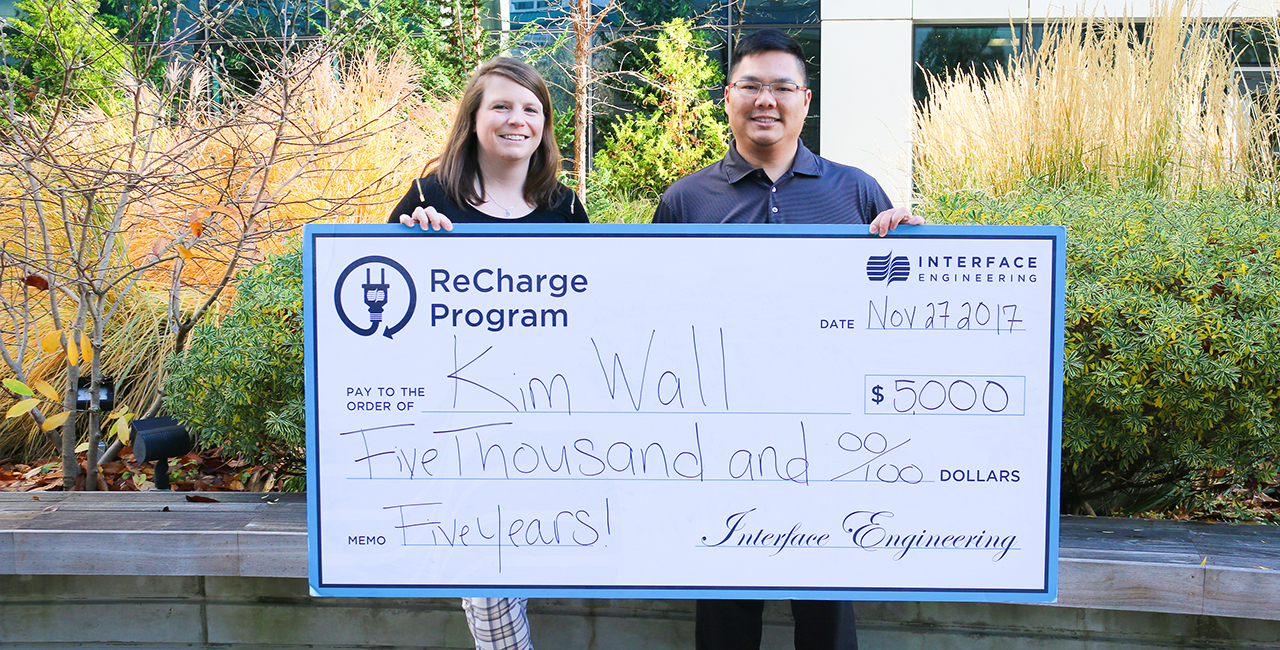 Interface Milestone
Nov 28, 2017
We are proud to celebrate the 5 year anniversary of Electrical Designer Kim Wall. Associate Principal Thomas Phuong shares:
'Kim is hardworking and dedicated to the company's success and growth. She actively helps in developing company electrical standards and has ran several in-house electrical exchanges. She balances work by volunteering or even leading in some of the community outreach activities.'
Kim recently led an exceptionally successful canned food drive for the Oregon Food Bank and is involved with our STEM in Schools Program as well.
Thanks for your hard work and congratulations, Kim!