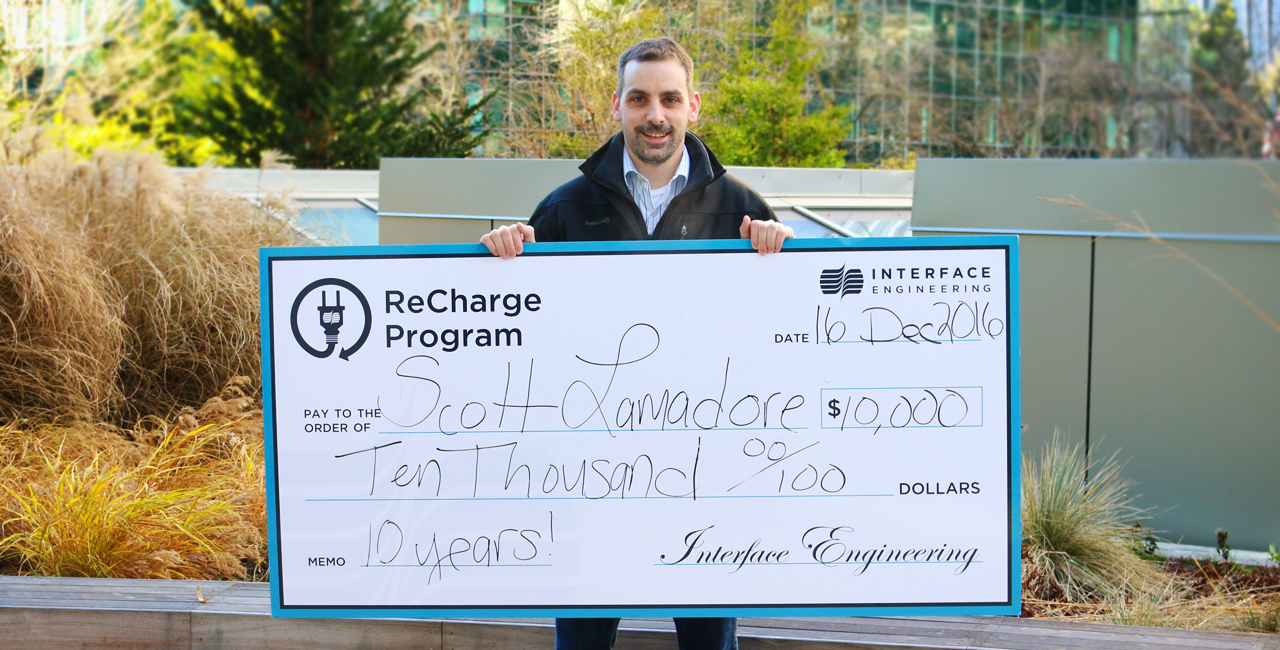 Interface Milestones
Jan 05, 2017
We are proud to celebrate the 10 year anniversary of Mechanical Designer Scott Lamadore. Associate Principal David Chesley shares:

'Scott has brought his professionalism, swiftness in responding to client requests and his down-to-earth sense of humor into all of his work. He reflects what makes our team great – folks who watch each others' back through tough deadlines and demanding projects. We are all grateful he's been with us for these ten years – thank you, Scott, for making this team far better for your being a part of it.'
Thank you for your hard work and congratulations, Scott!