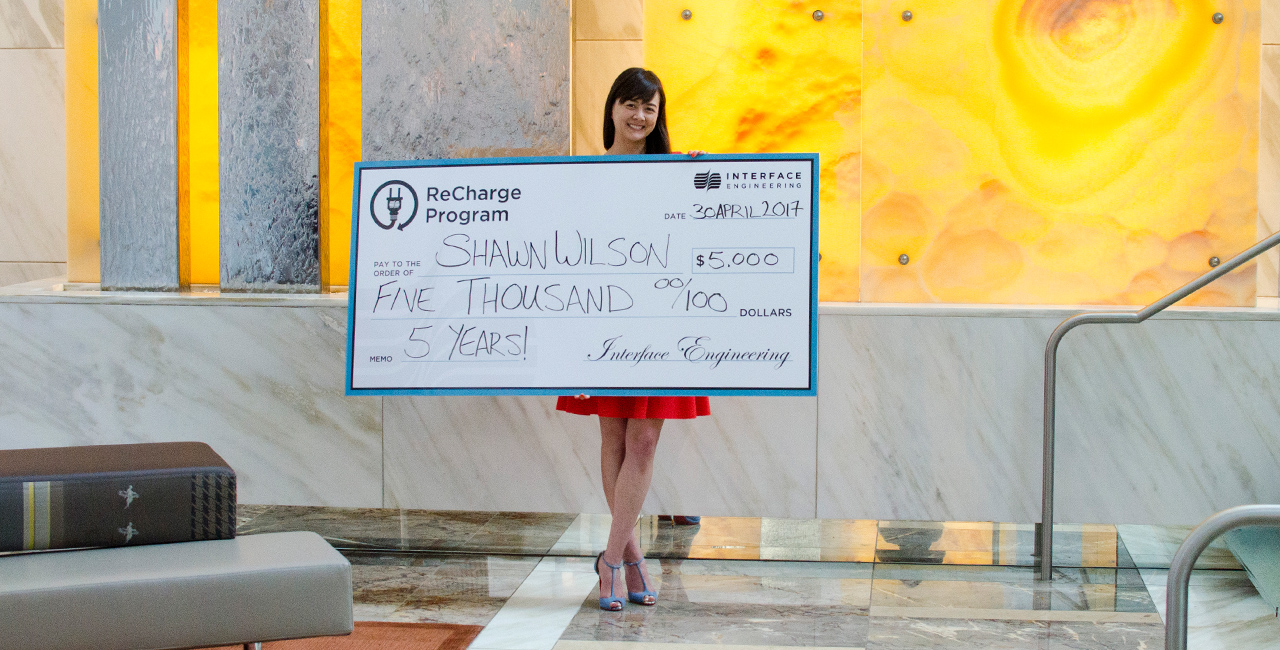 Interface Milestones
May 22, 2017
We are proud to celebrate the 5 year anniversary of Associate Principal / Senior Mechanical Engineer, Shawn Wilson. Managing Principal Hormoz Janssens shares:
'Shawn has been one of the fastest rising stars at Interface Engineering and for good reason. After having been with us now for five years, she has become a Project Manager, then an Associate, and now an Associate Principal, well on her way to the top. She was voted National Mechanical Engineer of the Year in 2016 (check out the article here) by PME magazine. We are proud of her for all her accomplishments and thankful to have her leading the charge on a daily basis. Can't wait to see what the next five years have in store.'
Thank you for your hard work and congratulations, Shawn!