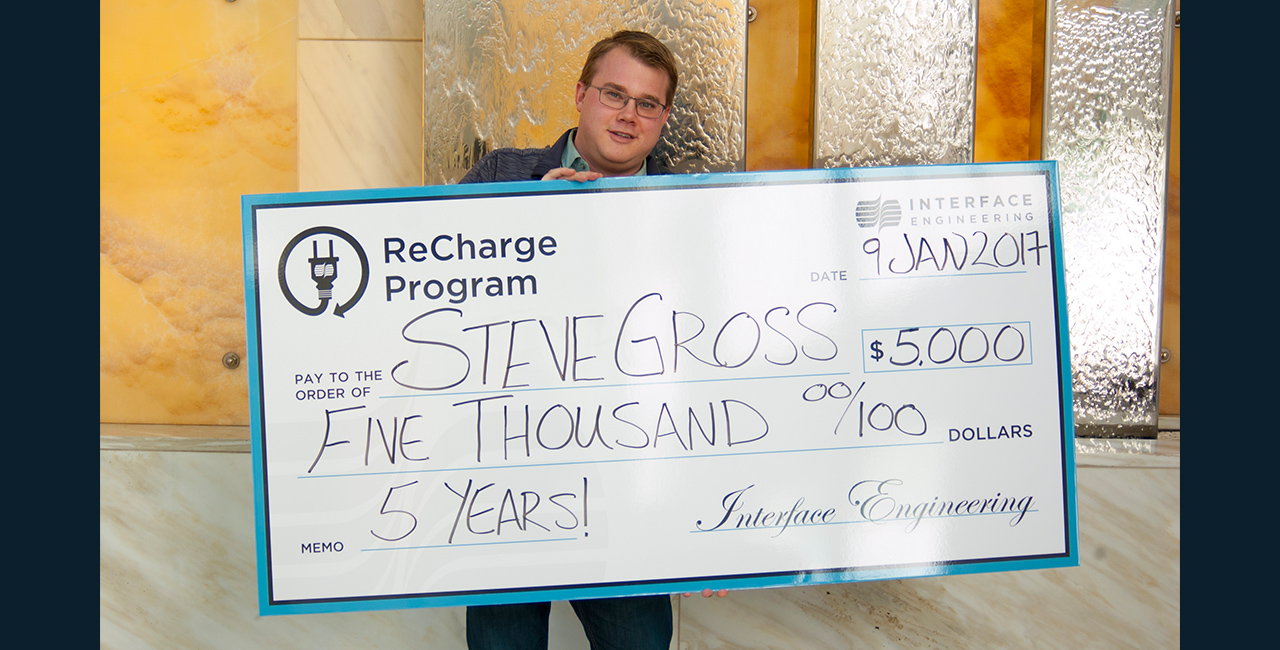 Interface Milestones
Jan 16, 2017
We are proud to celebrate the 5 year anniversary of High Performance Building Team Leader Steve Gross. Managing Principal Hormoz Janssens shares:

'We have all loved having Steve as a part of our office not just for the great work he does, but also the comradery, confidence, and laughs! Can't wait to see what the next five years holds for Steve!'
Thank you for your hard work and congratulations, Steve!