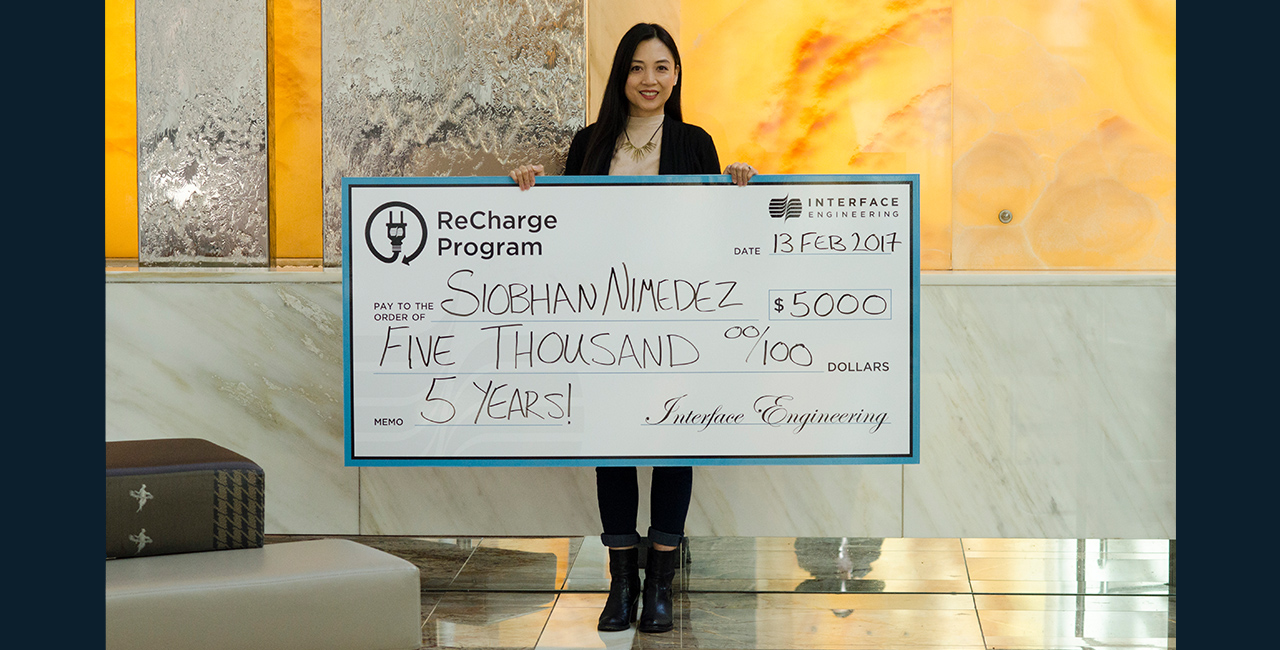 Interface Milestones
Feb 17, 2017
We are proud to celebrate the five year anniversary of Bay Area Marketing Leader Siobhan Nimedez. Managing Principal Hormoz Janssens shares:

'Siobhan has been an important part of the Interface Engineering San Francisco growth, culture, and brand identity. We have loved having her with us for the last five years and look forward to many years of her success as part of Interface Engineering. Enjoy your check and vacation!'
Thank you for your hard work and congratulations, Siobhan!