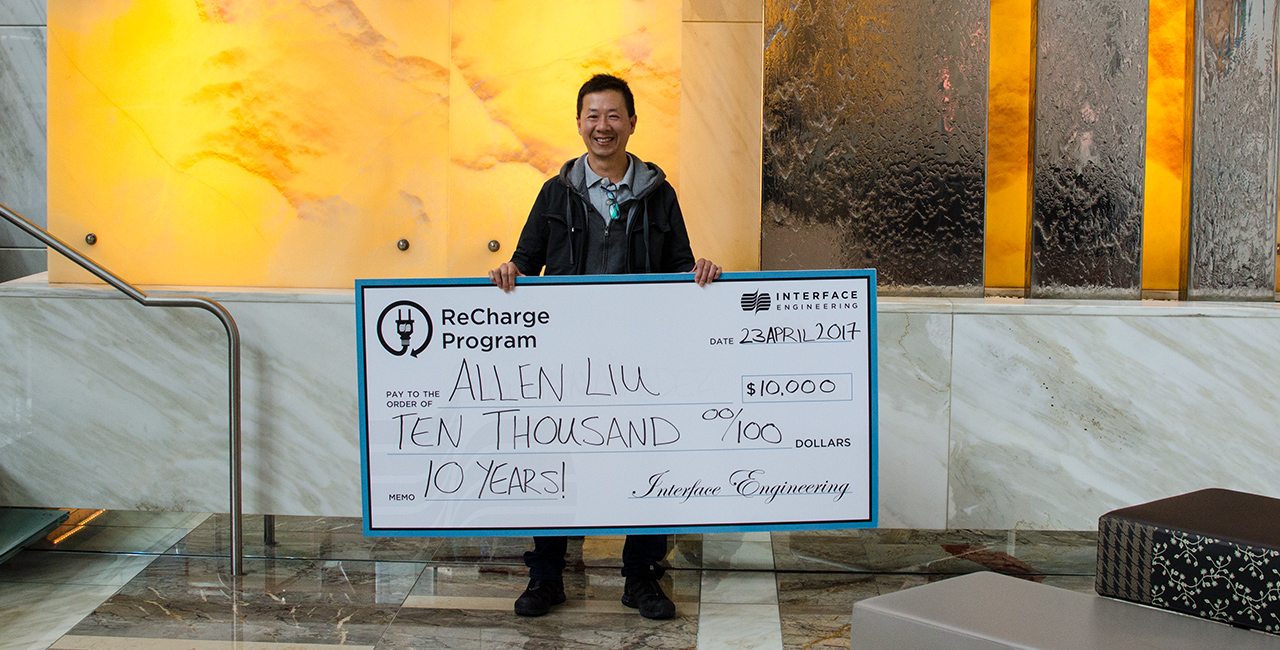 Interface Milestones
May 08, 2017
We are proud to celebrate the 10 year anniversary of Mechanical Designer, Allen Liu. Managing Principal Hormoz Janssens shares:
'Allen has been part of Interface Engineering's San Francisco office since the near beginning. He has not only been a loyal and trusted member of the team, but has gone beyond his normal daily duties in mentoring and teaching staff how to be proficient in Revit. We are so happy to have his can-do attitude and positivity in our office every day!'
Thank you for your hard work and congratulations, Allen!