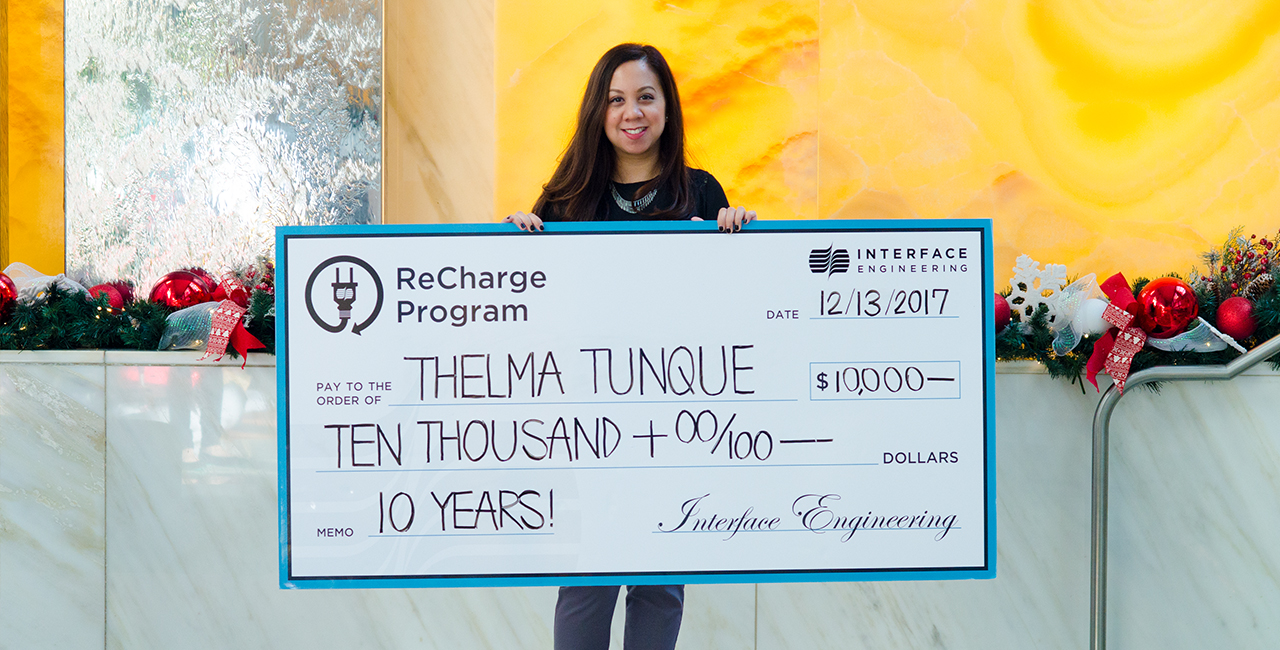 Interface Milestones
Dec 13, 2017
We are proud to celebrate the 10 year anniversary of Office Manager Thelma Tunque. Principal Joel D. Cruz shares:
'Your strong work ethic and loyalty are vital to our success. We're glad you're a part of our team. Thank you for 10 excellent years of service.'
Thank you for your hard work and congratulations, Thelma!