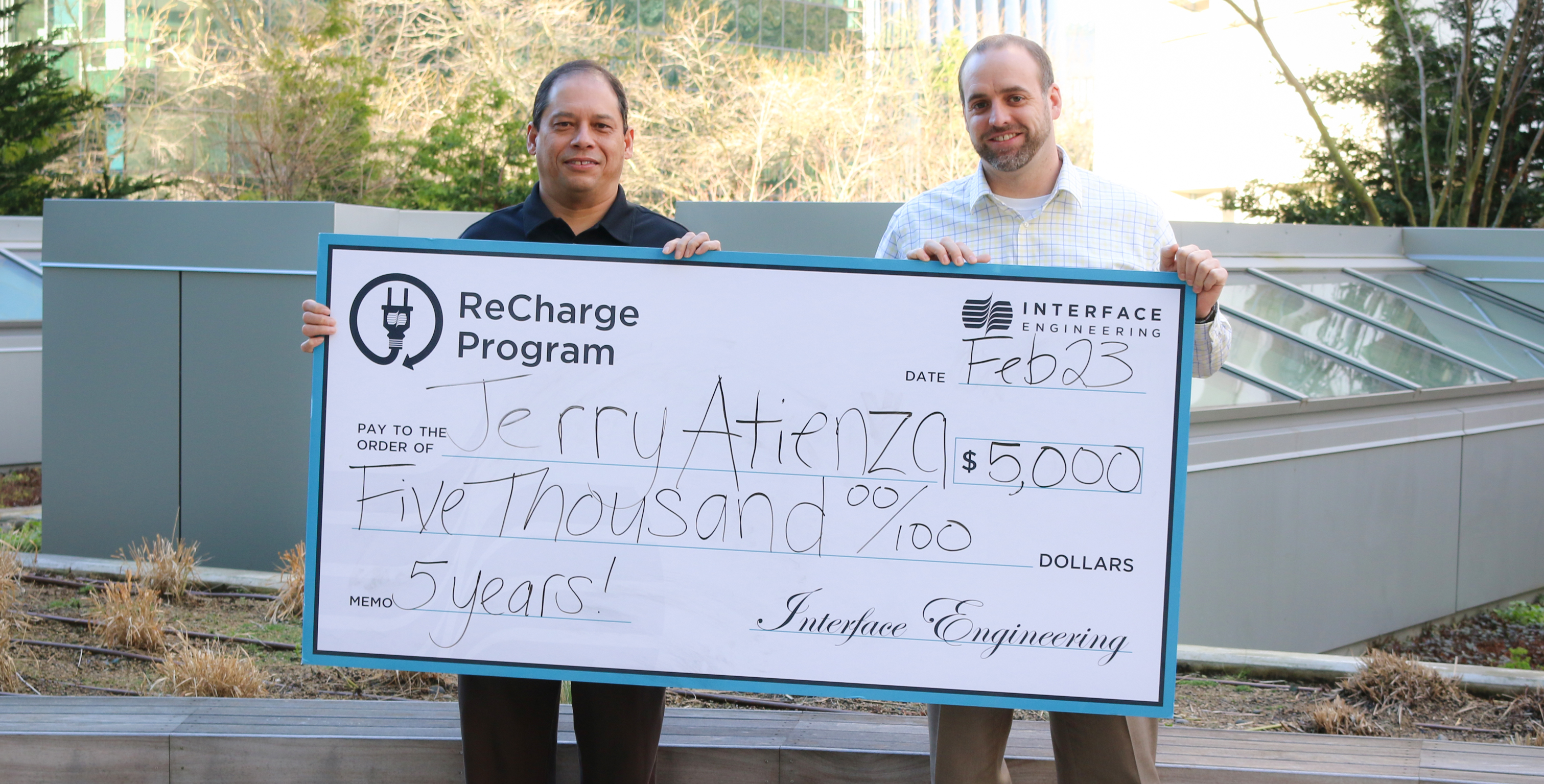 Interface Milestones
Feb 27, 2017
Our success is a result of our exceptional team and their dedication to the company and our clients. We are delighted to offer the tiered ReCharge Program, which provides extra time off and a cash bonus on five year anniversaries!
We are proud to celebrate the 5 year anniversary of Senior Plumbing Designer Jerry Atienza. Principal Jim Sattem shares:
'Jerry has proved invaluable to our team with his ability to connect and grow client relationships. He has consistently met and exceeded expectations on projects leaving clients impressed and eager to work with him again.'
Thank you for your hard work and congratulations, Jerry!