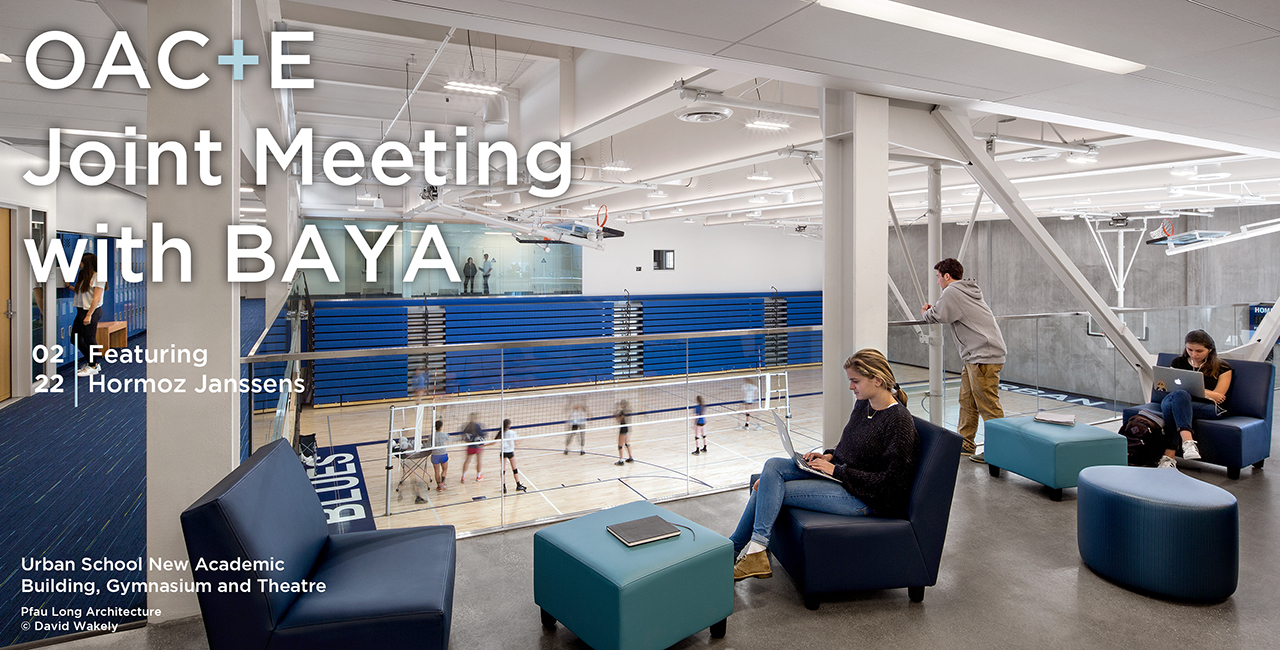 Owner, Architect, Contractor + Engineer Panel Discussion
Feb 16, 2017
Join Interface Managing Principal Hormoz Janssens and a panel of experts as they walk through the shoes of the Owner, Architect, Contractor and Engineer, and discover what each needs from one another to be successful.

Cost of the event is $5 per person for food and drinks.
WHEN: Wednesday, February 22 | 5:30 - 7:30 pm
WHERE: PlanGrid | 3265 17th Street, #404
REGISTRATION: https://www.eventbrite.com/e/o...