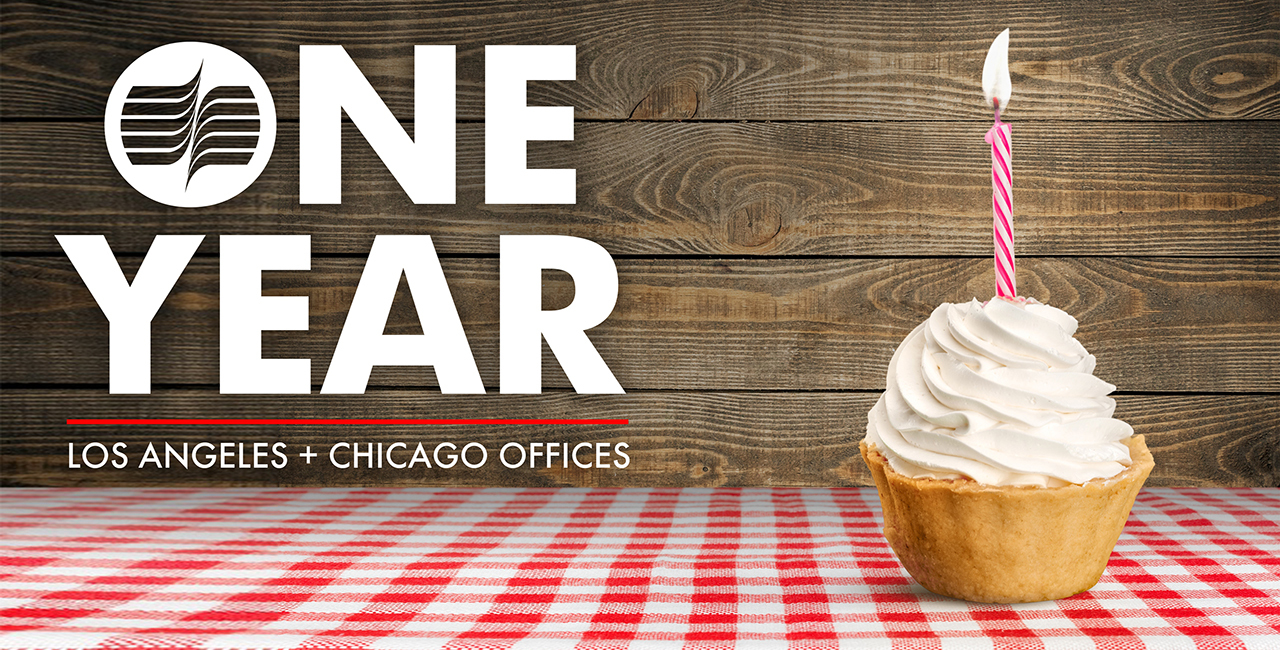 Celebrating One Year!
Chicago and Los Angeles
Jul 17, 2017
Los Angeles

Our Los Angeles office, led by Principal Eugene de Souza (PE, LEED AP, Senior Mechanical Engineer), has been working on the new P3 UC Merced 2020 campus with other Interface offices. Los Angeles has added significant experienced staff and is continuously looking to add to their talented team to support their significant project wins. Other featured projects include the Riverside Main Library, CSU LA Parking Structure E and the Museum of the Redlands.
Chicago
Principal F. Thomas Voltaggio heads our Chicago office along with Mark Blazis, Marty Lunkes, and Craig Burton. Featured projects include the Vail Residence Inn and Apartments, Oak Brook Hills Resort Apartments, Renaissance District Development project, and the renovation of Bevier Hall at University of Illinois-Urbana Champaign. In addition to MEP engineering, the office provides expertise on energy efficiency and renewable energy analysis to property owners seeking funding through the PACE program. In a growth mode, the Chicago office will continue to add to its staff of in the upcoming months to support significant new projects.