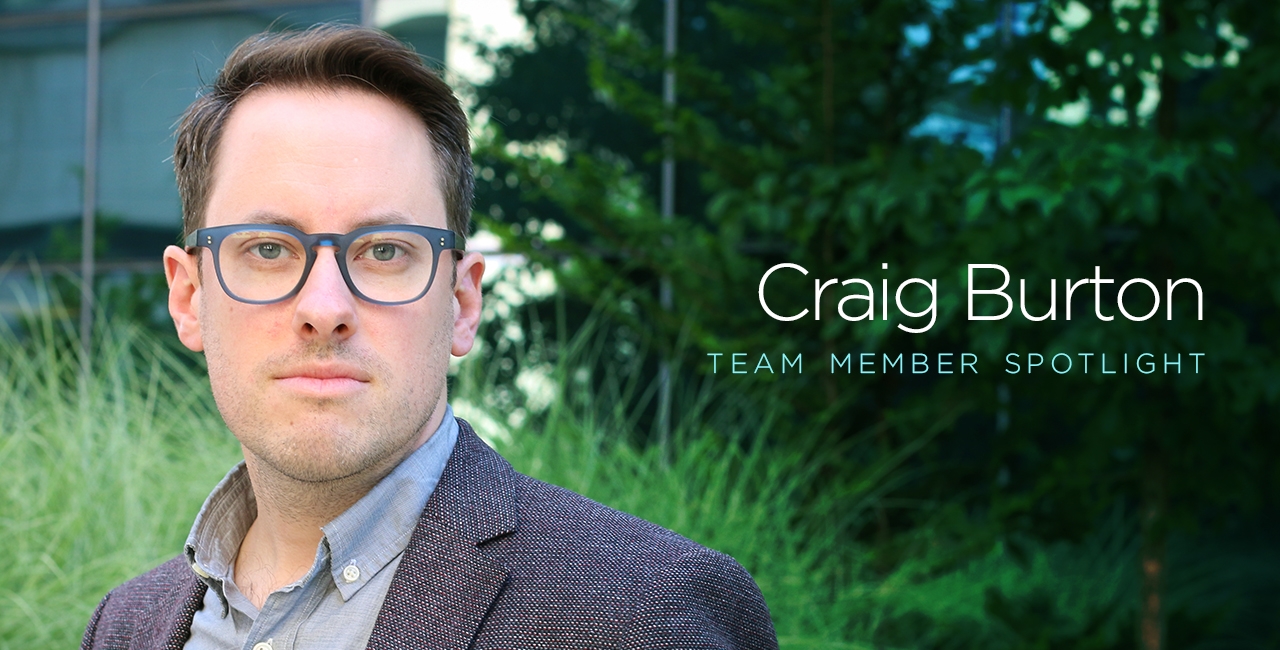 Team Member Spotlight
Craig Burton
Jun 30, 2017
Since joining Interface in 2016, Craig Burton has been an integral team member focusing on high-performance design strategies for new and existing buildings. With more than 10 years of experience in the Performance Simulation field, Craig has become a sought after speaker on energy management and infrastructure systems.
In Chicago Craig has helped shape the Department of Energy's knowledge around commercial building energy efficiency program effectiveness and lead the development of an Energy Retrofit Gateway Services program for commercial buildings. The team's advocacy work has led to utility companies bringing new incentives to market, which has benefited hundreds of building owners and realized improved building performance and energy savings.
Together with Steve Gross, Craig is shaping Interface's energy program through civic advocacy and strategic relationships with utilities and computational companies, allowing the team to run parametric analyses that were previously not considered possible.