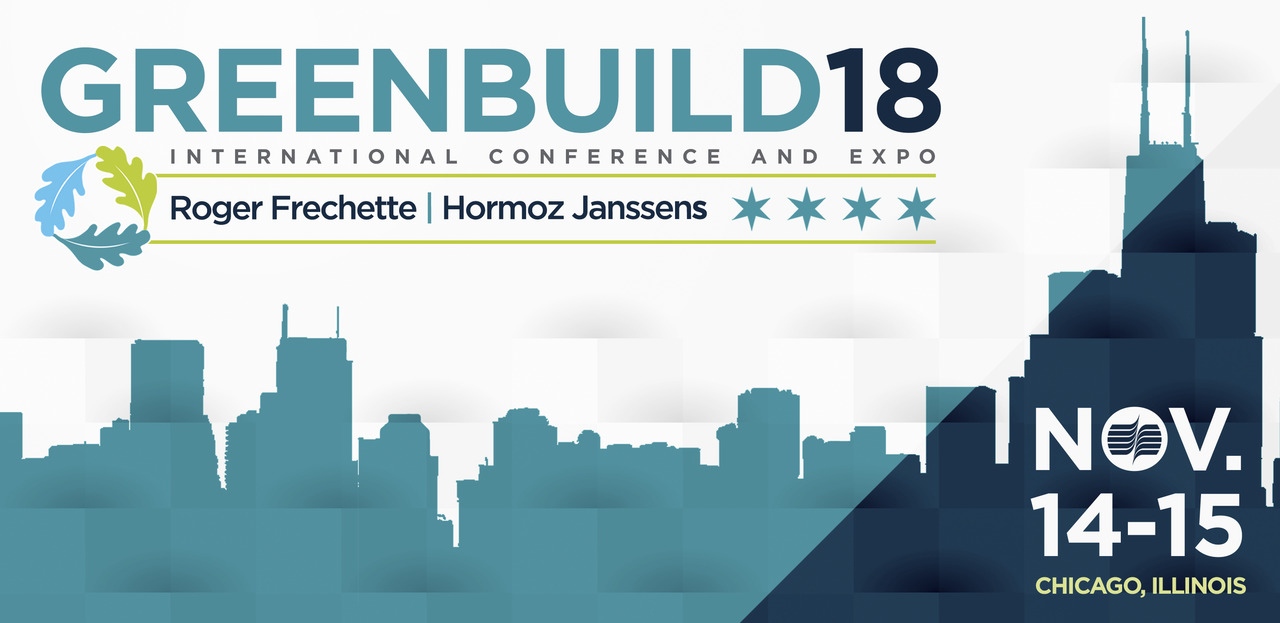 Greenbuild 2018
Oct 16, 2018
Don't miss this year's Greenbuild International Conference and Expo. Interface Managing Principals Roger Frechette and Hormoz Janssens and will be presenting at the November event in Chicago, Illinois.
C01 Mission Zero: Scientists' NZE Retrofit Fights Climate Change
WHEN: Wednesday, November 14 | 4:30 to 6:30 pm
WHO: Roger Frechette
In 2015, the American Geophysical Union identified the need for a major headquarters renovation. Beyond creating a modern work environment and meeting place, AGU believed the project provided a unique opportunity to communicate its message of scientific advancement, reduce the facility's environmental impact, and serve as a catalyst for future urban renovations. Come learn how the team embarked on a scientific approach to analyze more than 50 potential design strategies that impact energy usage, some of which were new to the US, or had not been applied to an urban retrofit.
C16 Cooking & Crafting Towards a Resilient, Low Carbon, Health-Focused, Transparent Future
WHEN: Thursday, November 15 | 3:00 to 4:00 pm
WHO: Hormoz Janssens
Sonoma Academy, a Northern California high school, is rethinking educational design, integrating biophilic principles with innovative design and engineering solutions to meet strict sustainability and energy efficiency goals. Join the design team for a comprehensive overview of how they designed for human thermal comfort and an in-depth conversation about where the industry can head in terms of beautiful, local, and healthy sustainable products.