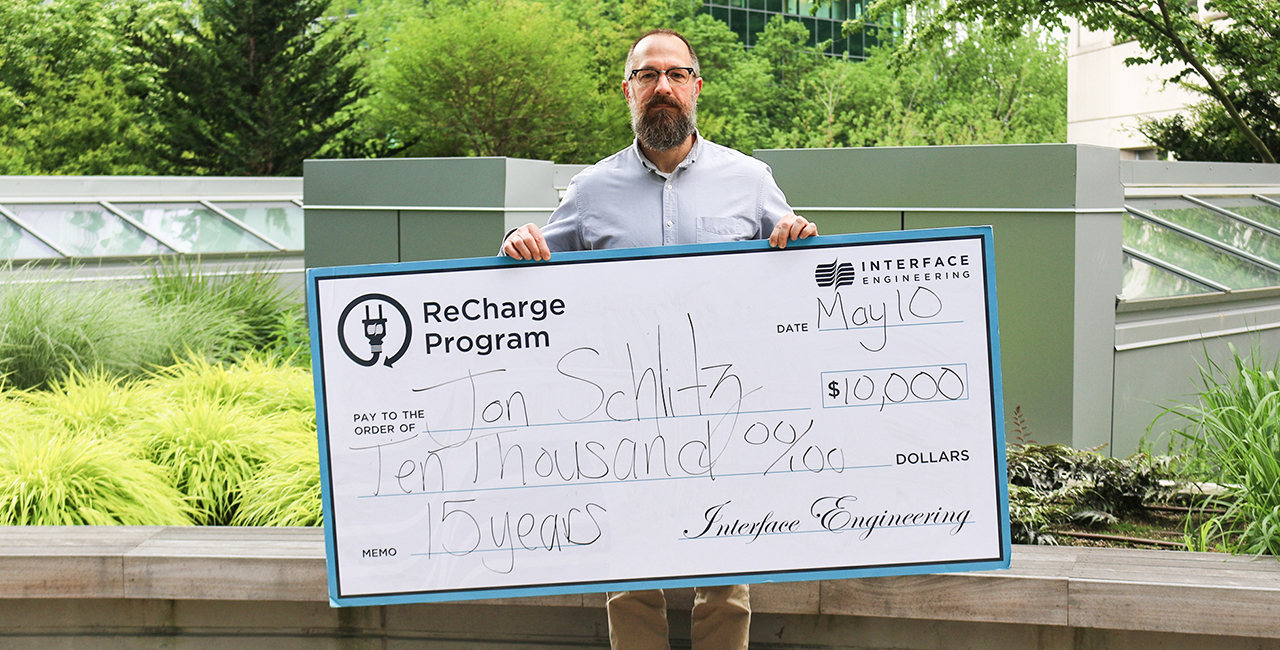 Interface Milestone
May 14, 2018
We are proud to celebrate the 15 year anniversary of Associate and Senior Fire/Life Safety Designer Jon Schlitz. Associate Principal Kenton Aikens shares:
Jon has been a key member of the Fire/Life Safety team for the entire time he has been at Interface Engineering and is a long-time friend. Not only does Jon have excellent technical skills and practical experience in fire protection design, he is a great mentor for our team members. His collaborative approach allows others to grow and flourish, while his oversight insures a quality product. He brings his extensive experience to his projects and is able to provide clear and concise designs and understandable explanations of technical content. I look forward to working with Jon for many more years.
Thank you for your dedication and congratulations, Jon!