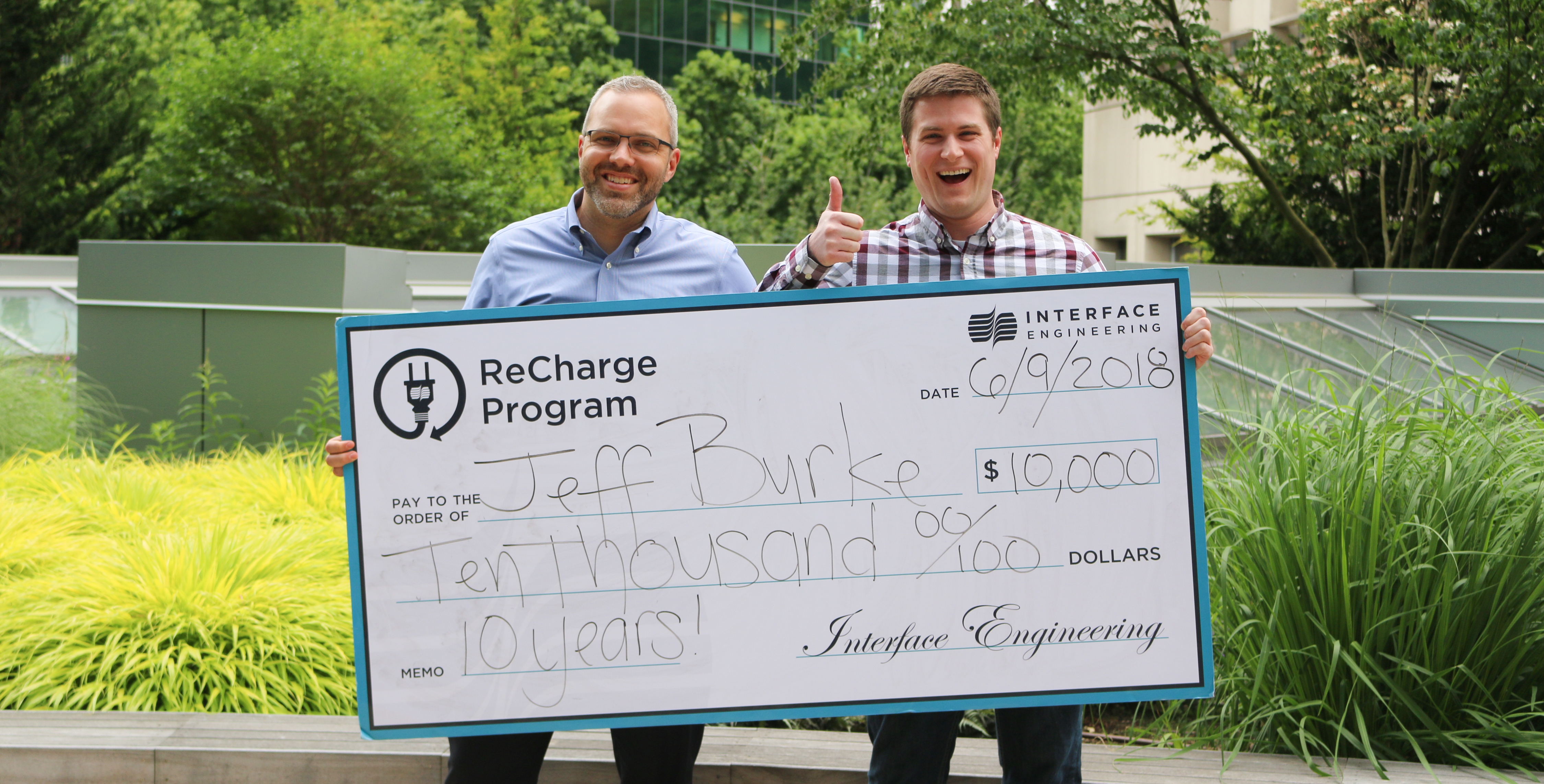 Interface Milestone
Jun 25, 2018
We are proud to celebrate the 10 year anniversary of Senior Mechanical Designer Jeff Burke. Principal Andrew Lasse shares:
In 10 years, Jeff has always had one of the best attitudes and work ethics I've seen – he is a detailed and diligent Mechanical Engineer that strives to never leave a stone unturned. He has worked his way up and is now a valuable resource not only for clients but also as a mentor to new Engineers within our organization. We are lucky to have him! Thanks Jeff for 10 years!
Congratulations, Jeff!