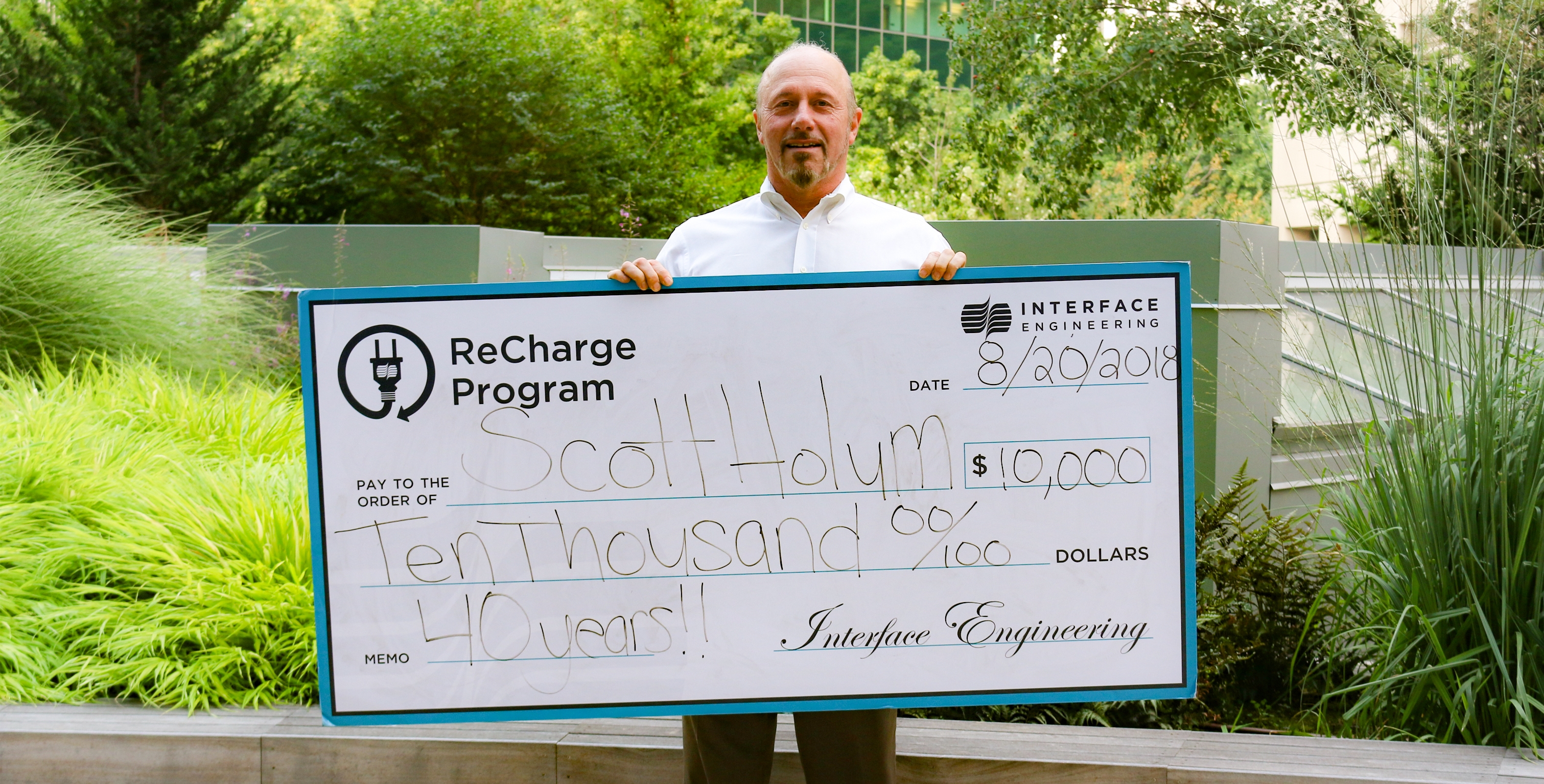 Interface Milestone
Aug 22, 2018
We are proud to celebrate the 40 year anniversary of Associate Principal and Senior Plumbing Designer Scott Holum. Associate Principal Brian Butler shares:
Scott's 40 year milestone demonstrates a loyalty and dedication that is almost unheard of in today's workplace and is truly commendable. It's been a pleasure working alongside him for many years. He has become an exceptional plumbing leader not only for our team but the firm as a whole too.
Congratulations, Scott!!