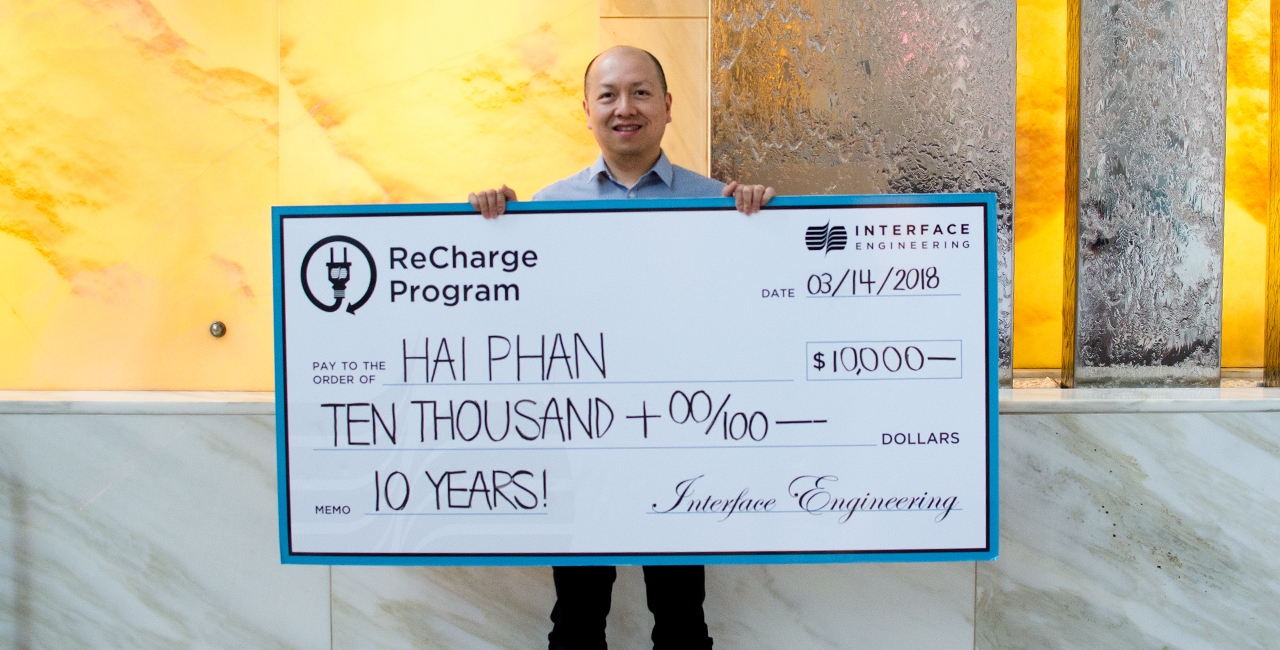 Interface Milestones
Mar 16, 2018
We are proud to celebrate the 10 year anniversary of Project Electrical Designer Hai Phan. Principal Joel D. Cruz shares:
'You are one of our few original employees and have certainly helped us in our growth. A model employee from day one. We thank you for your enduring loyalty and diligence.'

Thank you for your hard work and congratulations, Hai!