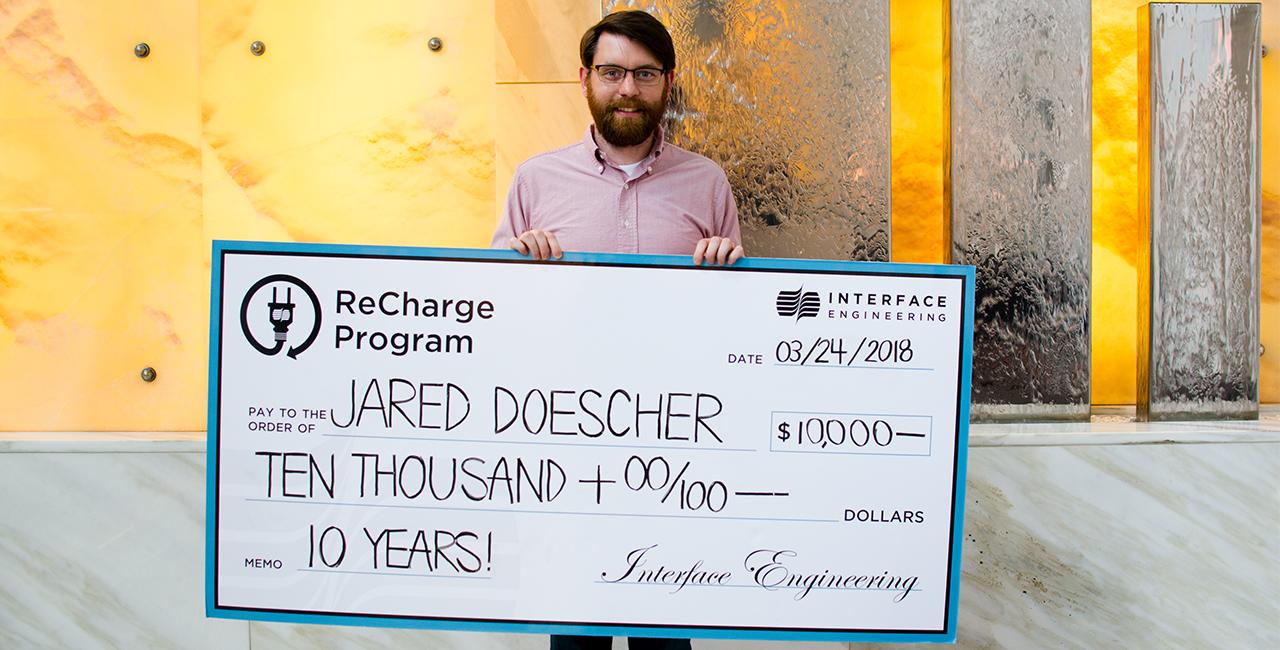 Interface Milestones
Mar 26, 2018
We are proud to celebrate the 10 year anniversary of Associate / Senior Mechanical Engineer Jared Doescher. Managing Principal Hormoz Janssens shares:
'Wow, it's been ten years since Jared came to us! We have enjoyed having him as part of our team, working on some of our most complicated projects. Thank you for all you have done for us and we look forward to spending another twenty years together!'

Thank you for your hard work and congratulations, Jared!