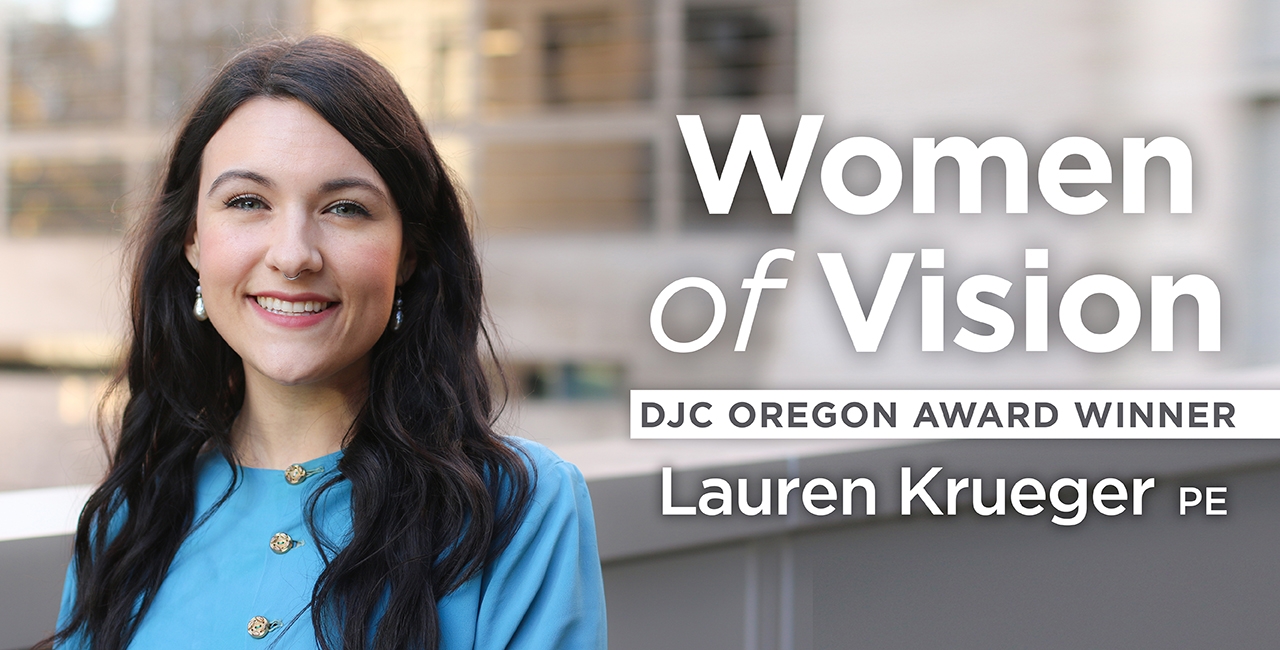 Lauren Krueger Wins Women of Vision Award
DJC Oregon
Aug 20, 2018
Lauren Krueger was one of the women recognized by the Daily Journal of Commerce for their involvement shaping industry in Oregon and Southwest Washington. Lauren, a registered Professional Engineer, has demonstrated outstanding leadership, community involvement, and mentorship.
Lauren came to Interface with a strong knowledge of Revit and Building 3D remodeling that became very helpful as our office switched over from Excel-based electrical load schedules to Revit schedules that are hyperlinked to electrical devices and lighting added to the building model.
Outside of the office she has worked to make the pathway broader and more accessible to women and minorities following her in footsteps into STEM careers. She actively provides one-on-one mentorship to Portland State students enrolled in the Louis Stokes Alliance for Minority Participation. Likewise, she maintains a multi-year involvement in the Columbia Chapter of Big Brothers Big Sisters.
Congratulations, Lauren!