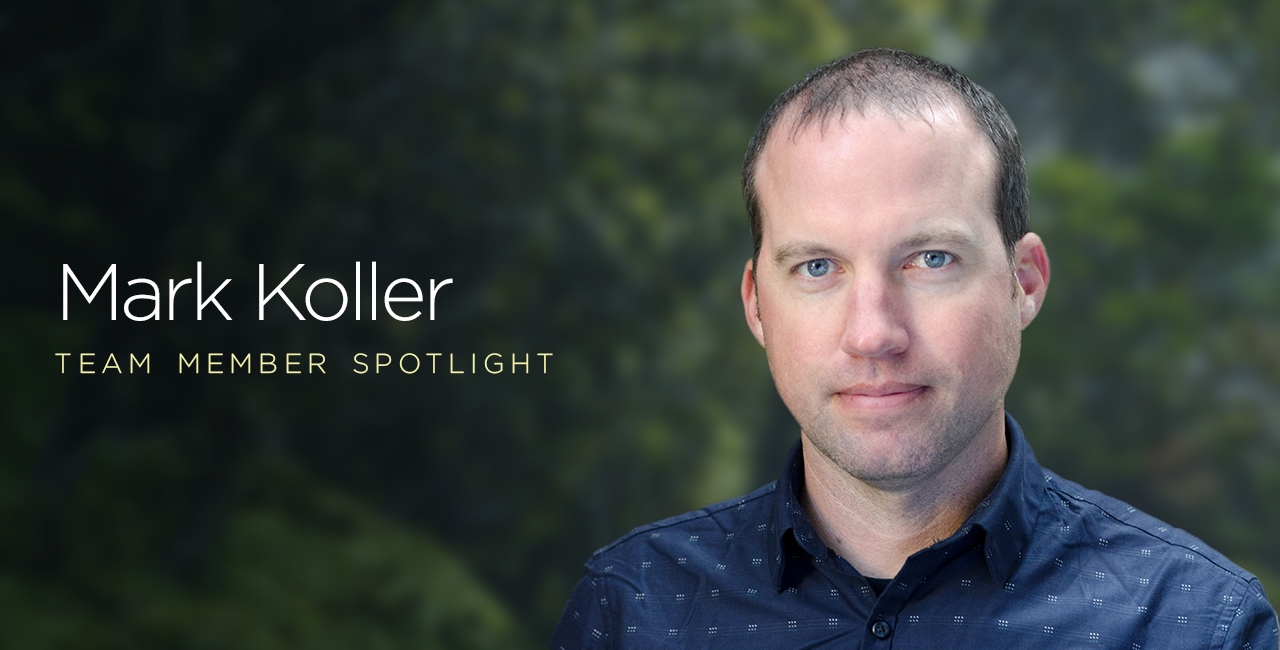 Team Member Spotlight
Mark Koller
Oct 27, 2018
For some, a chance to see the Hawaiian sunset every day after a hard day's work is a dream, but for Mark Koller, that dream became a tropical reality. Mark has been part of Interface for more than 10 years, and is now an Associate and Senior Mechanical Engineer. Mark began his Interface career in Portland and then moved to Hawaii.
Mark always liked math and science growing up, and attended Washington State University in Pullman, Washington. Originally, Mark was enrolled as a geology major, which has much of the same math and science prerequisites as an engineering degree. He decided to switch over to engineering because he thought the job prospects were better than geology. His first engineering job was in Southeast Idaho working for the Department of Defense at a nuclear facility. After three years, he was ready for a change and moved to Portland.
He started sending resumes out to everybody in Portland and landed an interview with Rob Matteson. Mark got hired, and his very first day was this month, thirteen years ago. Mark didn't take any HVAC courses in college, and honestly, wasn't even aware it was a profession until starting at Interface. He remembers having to ask things like what "VAV" stood for and what a "plenum" was during his first weeks. Needless to say, he's glad he "fell into" this profession—it has been rewarding and continually stimulating as there is more than a lifetime of stuff to learn.
After years of working at the Portland office, there was an opportunity for a whole new experience—Interface Engineering had an open position in the Hawaii office. Mark always liked Hawaii and would try to escape there from the Northwest winters whenever he got a chance. Never really a winter type of person, he could not resist the opportunity to move to Hawaii. That year-round warmth was the ultimate decision.
For almost three years now, Mark has been in the Hawaii office. Despite the real estate prices, learning how to use chop sticks better, and the occasional threat of a hurricane, there was not too much of a culture shock moving to Hawaii. In general, the everyday stuff is like Portland. While missing all the food trucks back in the Northwest, there are a lot of hole-in-the wall places to get cheap lunch on the island. He was also surprised how much local produce and fruit are available. While the bicycling infrastructure is not as good as in Portland, it is getting better, and Mark is still able to bike commute every day.