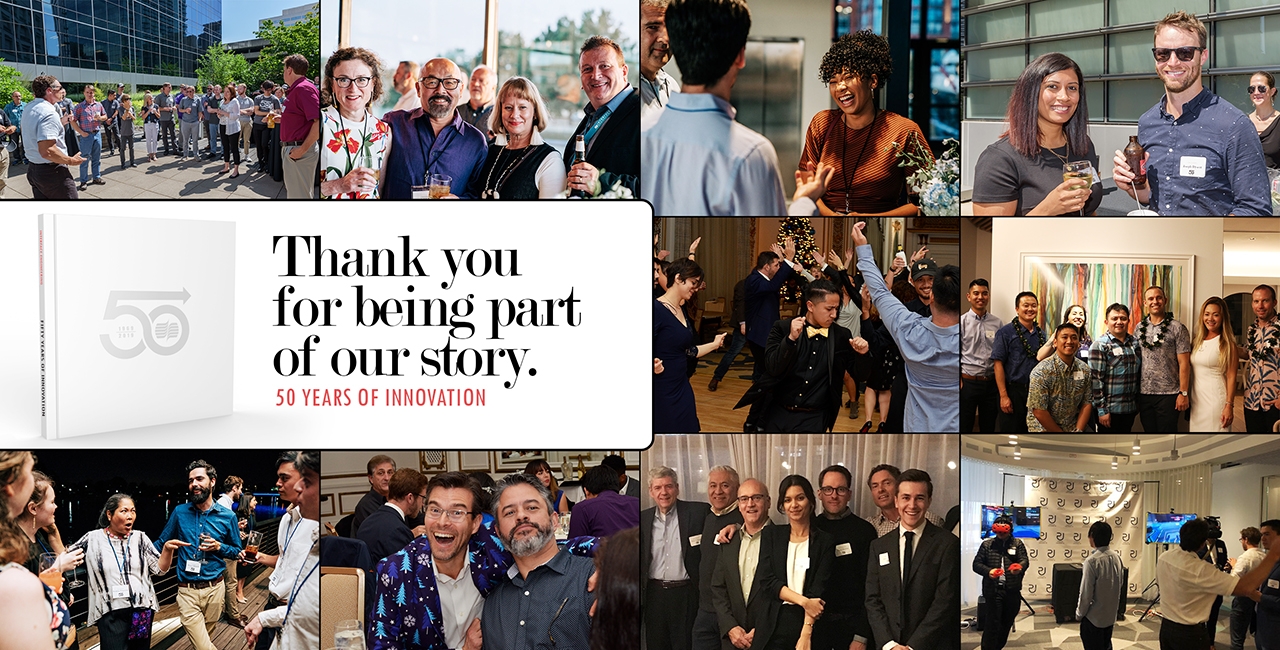 50 Years of Innovation
Dec 18, 2019
As we near the end of the year, we are filled with both pride and gratitude. 2019 saw notable achievements for our company, our offices, and many of the 275 team members who contribute to Interface Engineering's success.
It also marked our 50th anniversary, providing time to celebrate and reflect on our history. Our look back resulted in 50 Years of Innovation, which chronicles our humble beginnings to who we are today: from a small engineering firm in Gladstone, Oregon to one of the largest independent MEP practices in the country.
Thank you to those who have been a part of our story. We look forward to our next chapter, and connecting and collaborating in 2020. Cheers!