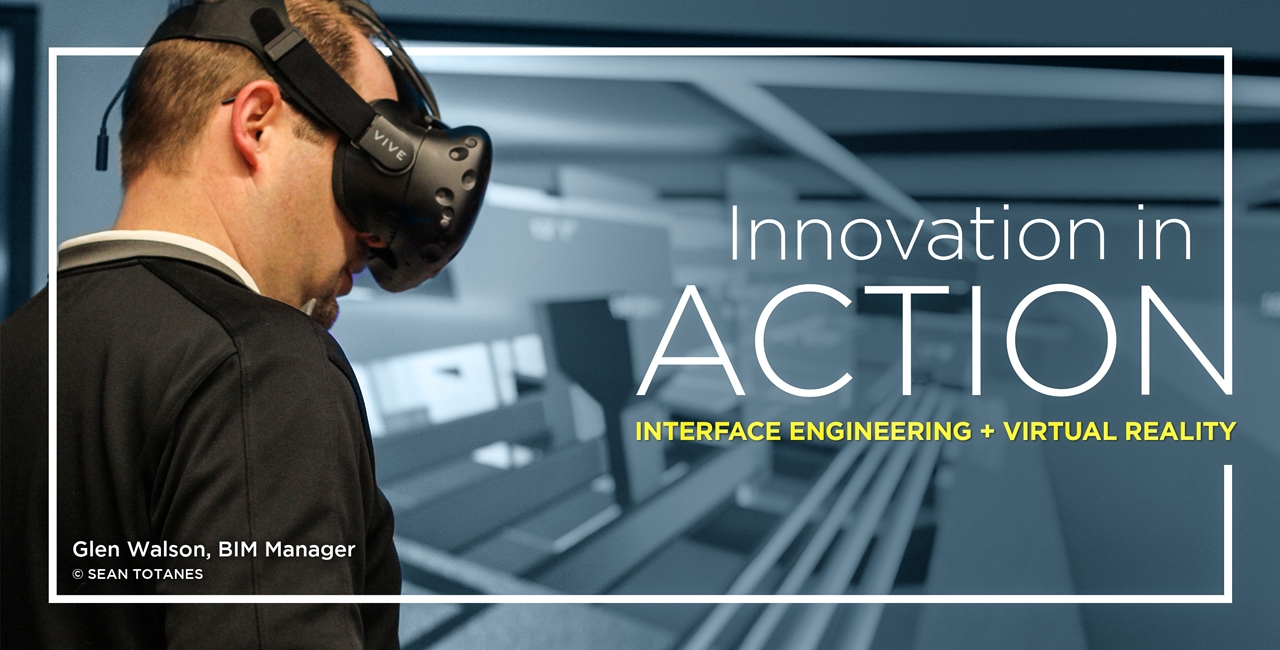 Innovation in Action!
Jan 18, 2019
Technology in Action!
One of our San Francisco teams, led by Managing Principal Hormoz Janssens along with our City College of San Francisco Performing Arts Team (Interface + LMN + TEF + SOHA) using virtual reality to bring our design to life and do a much deeper level of coordination than previously possible.

We have been perfecting our virtual reality systems to increase our level of connection to our clients across the globe. Our system is now running both in our studios as well as virtually anywhere in the world.

VR technology enables teams to create digital designs that can be viewed and physically explored in a completely immersive and realistic manner.
Anyone with the same technology can enter this virtual world - from our peers in Portland, to our clients across the nation, we can all collaborate in real time.