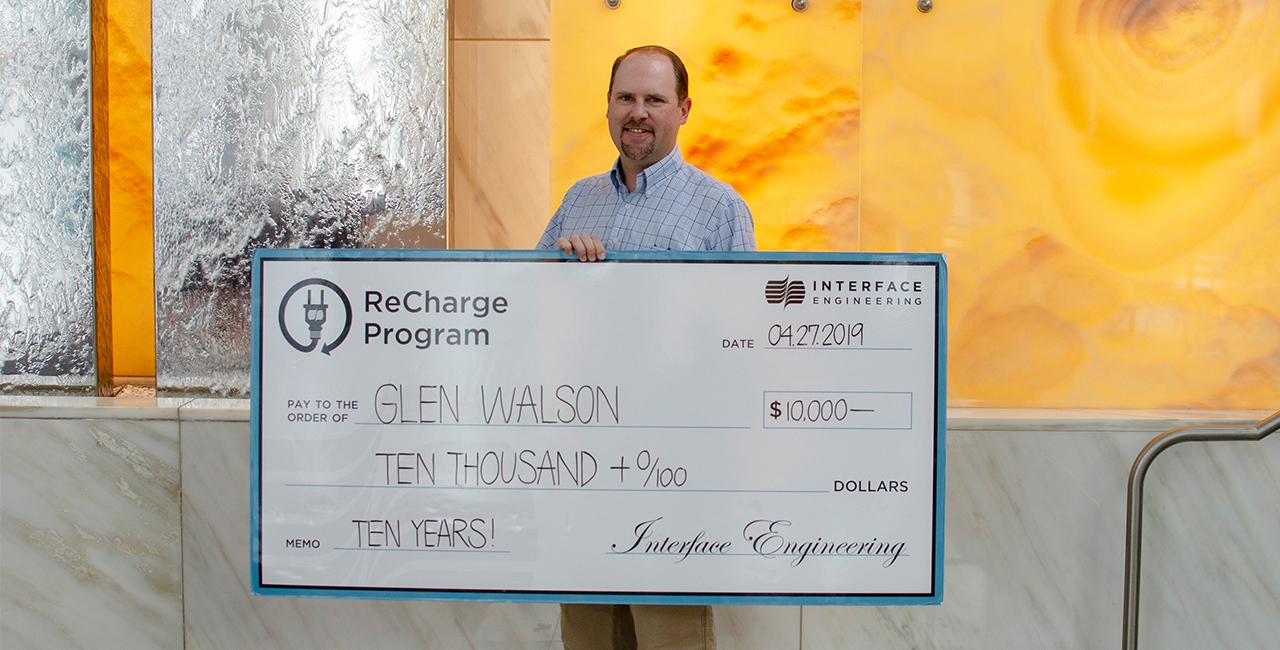 Interface Milestone
Apr 26, 2019
We are proud to celebrate the 10 year anniversary of BIM Manager Glen Walson at Interface! Principal Rick Russell shares:
Congratulations to Glen, who is the guy in our office that makes our clients say ohhhh and ahhhh when they are virtually walking through their building.
We hope that he'll be able to use this money and time off to relax somewhere and take a sip of a cold beverage and say ahhhh!!