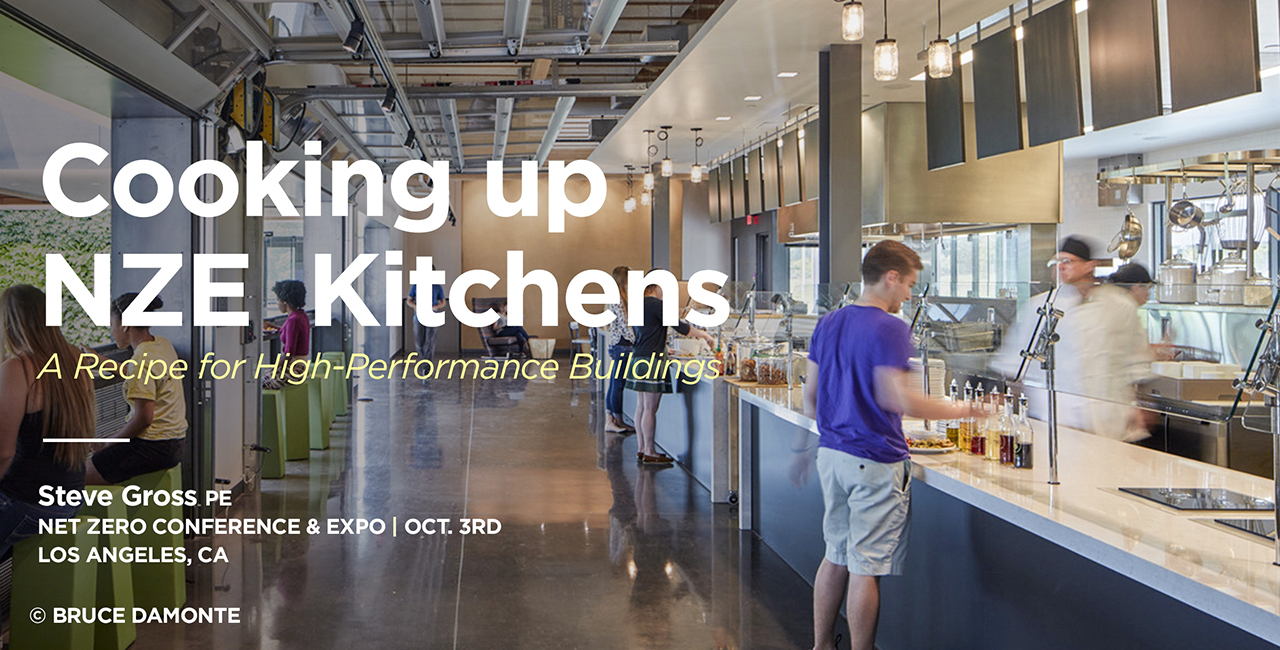 Net Zero Conf and Expo: NZE Kitchens - A Recipe for High-Performing Buildings
Sep 24, 2019
Mark your calendars for the October 3rd Net Zero Conference & Expo in Los Angeles.
As the number and types of buildings being designed as all-electric and net zero energy (NZE) expand, and we continue the transition towards a decarbonized future, one of the last frontiers for abandoning the use of natural gas use is in the food preparation industry. With energy use as high as 400 kBTU/SF/year, kitchen loads are significant.
Hear how an architect, a client, and two engineers are tackling "the kitchen problem". These "kitchen experts" share some of their insights, experiences, research and struggles while advocating for and designing all electric kitchens as they work to break down the barriers to one of the last bastions of natural gas in buildings and install greener and healthier all-electric kitchens.
Where: Net Zero Conference, Los Angeles | Oct 3
Time and Location: 1:00pm – 1:45pm | Room 150B
Topic: Cooking Up ZNE Kitchens - A Recipe for High-Performing Buildings
Who: Steve Gross
Additional Information