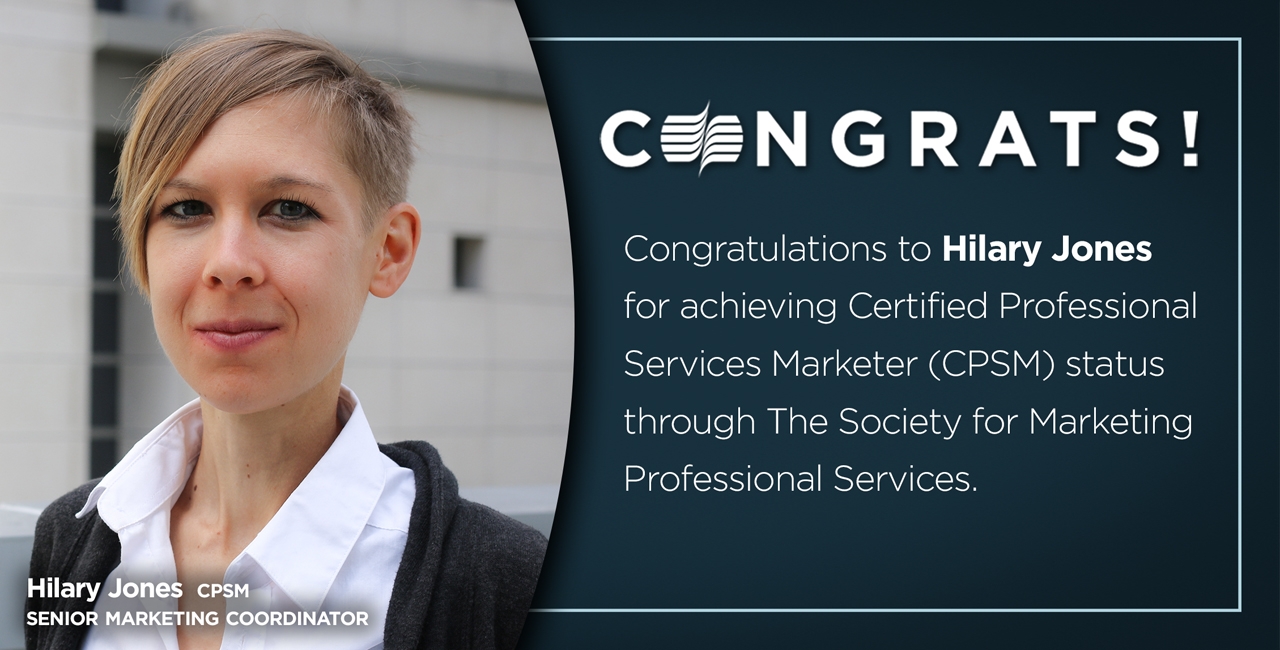 Portland Staff Accomplishments
Jun 05, 2019
Hilary Jones, recently promoted to Senior Marketing Coordinator, successfully persuaded SMPS to allow her to take the exam before she had the required four years' experience in professional services marketing. Passing the CPSM test requires several months of study. Due to her previous years of marketing experience and being a devoted and quick learner, she passed the challenging exam.

Congrats, Hilary!


From the SMPS website:
A CPSM is recognized as an individual who has met a rigorous standard of experience and expertise in marketing professional services and has demonstrated their knowledge of the practice and related disciplines through a thorough examination of marketing competency. This individual further adheres to the ethics and responsibilities of the profession as outlined in the CPSM Code of Ethics.