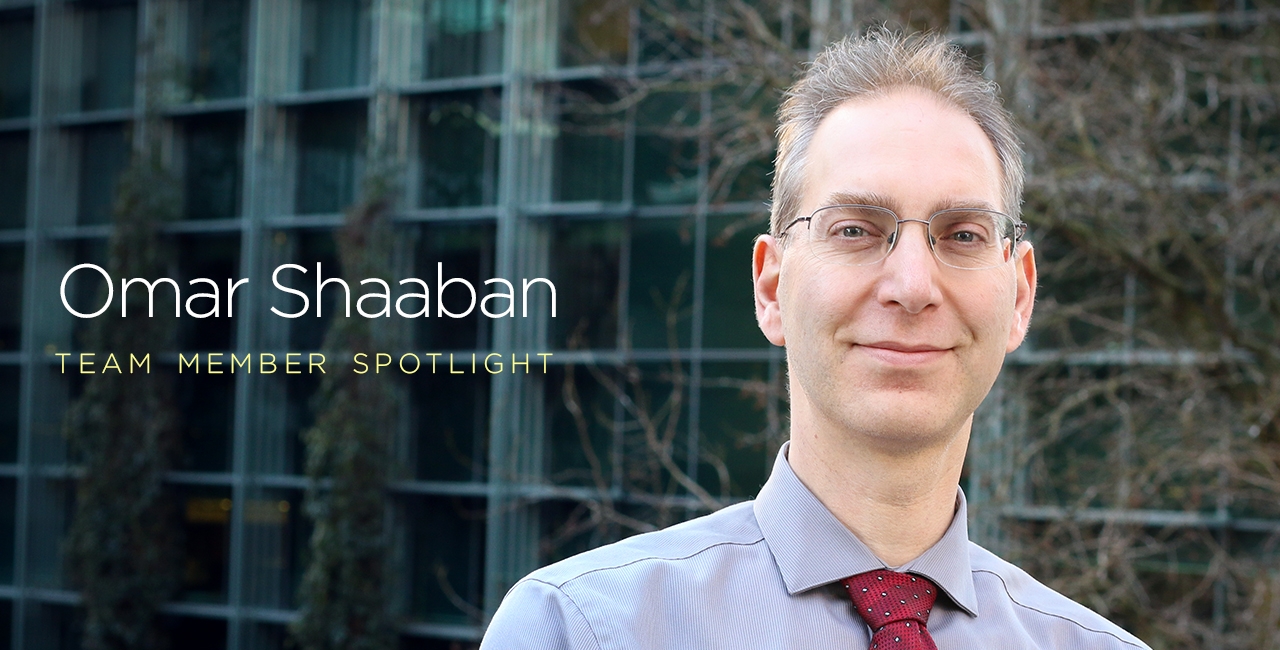 Team Member Spotlight
Omar Shaaban
Sep 28, 2019
Omar Shaaban, Senior Electrical Engineer, joined Interface in 2017 bringing with him 25 years of experience. His interest and aptitude for STEM subjects started long before his formal career as an engineer. Omar credits much of his early motivation for mastering these topics to his father, a mechanical engineer. Omar noted his Father's strong work ethic and belief in education to be essential for success. Mathematics was especially emphasized, and Omar recalls being immersed in those concepts and skills from a very early age.
In High School, his STEM education evolved to include electronic, technical and occupational skills classes. He both enjoyed and excelled at these classes and began to understand the similarities between the knowledge and skills he was gleaning and aspects of his Father's career as a mechanical contractor.
At Interface Omar enjoys the opportunity to serve clients by creating buildings that are safe and efficient while exceeding their expectations.
He relishes the collaborative nature of his role and ability to share experiences and lessons learned over the years with others. In fact, some of his most meaningful accomplishments at Interface have included sharing knowledge, experiences, and design practices with both his immediate team and company. He remains excited to continue to grow knowledge and apply sound engineering for successful creation of safe and environmentally responsible buildings, while teaching and mentoring the next generation of engineers.
When it comes to delivering successful projects, Omar believes having a strong foundation in engineering skills and the codes which as a basis for our projects is the most critical.