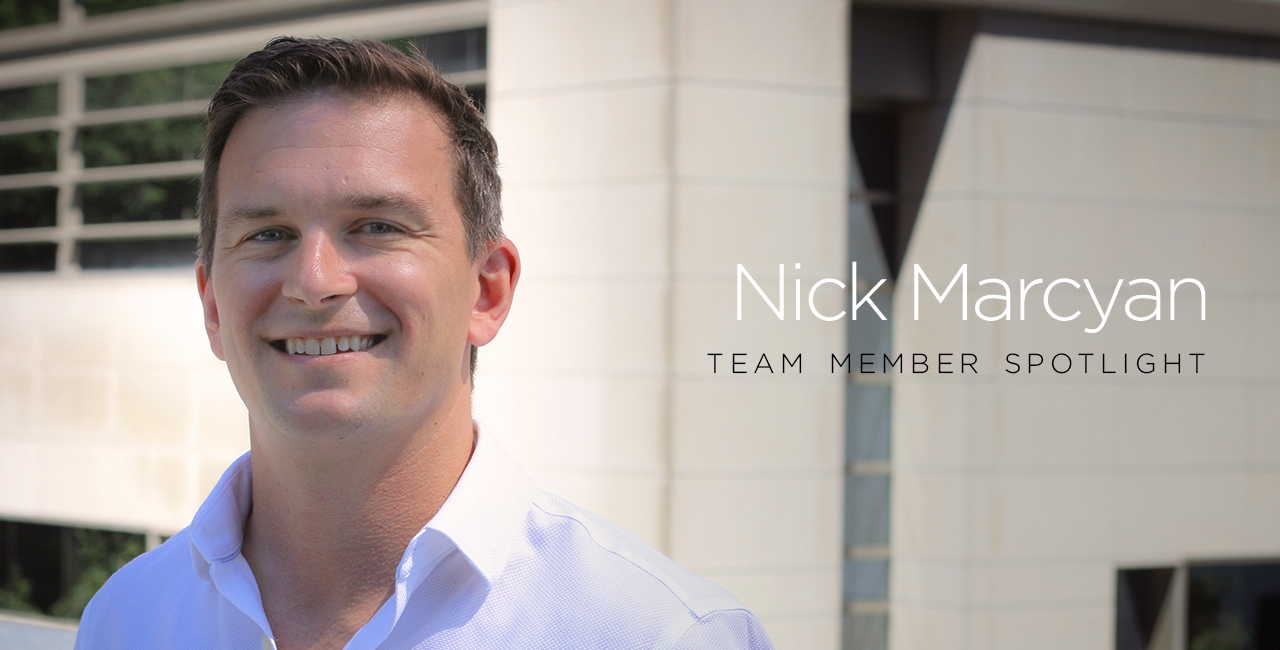 Team Member Spotlight
Nick Marcyan
May 25, 2019
Nick Marcyan's first exposure to engineering resulted from perusing the classifieds one summer during college. He took an interesting sounding summer job from a Test & Balance company. Nick quickly discovered he really enjoyed technical aspects of the job, and over time he became increasingly enthusiastic about dialing in mechanical systems and troubleshooting issues in the field. Nick's career goals of broadening his understanding of whole building systems and enabling him to travel the world led him to commissioning.
When researching companies in the Northwest, Nick found Interface and was committed to finding a way to join. Nick was hired in 2006 and has been integral to growing Interface's commissioning capabilities. Nick recalls some of the proudest project accomplishments are when he finds and resolves installation or operation issues that truly provides the Owner with exactly the guidance needed to achieve the design intent. Nick believes a project is only as good as an engineer puts into the design, only as good as the Contractor provides it, and only as good as the commissioning provider's diligence and ability to communicate results. While Nick has contributed to many successful projects, he shares that his biggest accomplishment has been building the commissioning standards from scratch and working to grow our commissioning department.

Nick remains excited to continue to develop the commissioning department including imparting a passion for commissioning to design staff and helping share lessons learned.