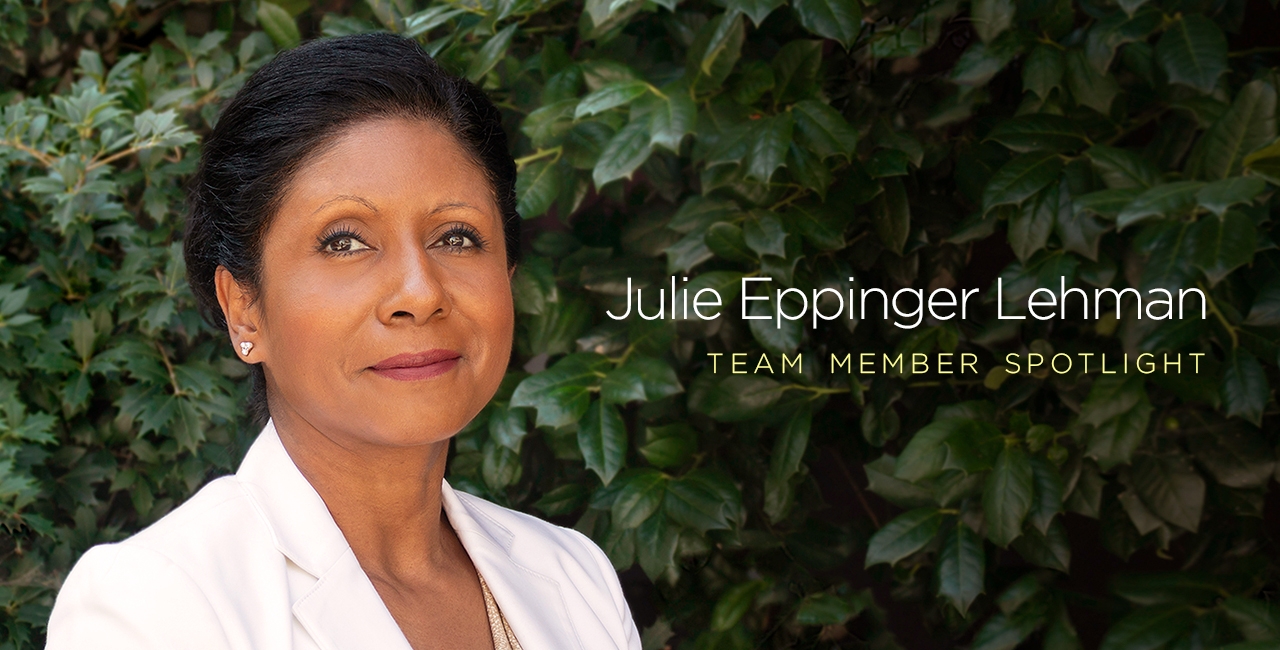 Team Member Spotlight
Julie Eppinger Lehman
Aug 31, 2019
Julie Eppinger Lehman plays an integral role in Interface's East Coast marketing efforts as Regional Marketing Manager. Julie found her way into a marketing career in the AEC industry by combining her love of design and degree in English. Julie's favorite aspects of her role include diving into the strategy behind marketing pursuits and how to ensure an impressive RFP response is delivered. She relishes the opportunities to be engaged in the pursuit process from the very beginning and notes how rewarding it is when she can witness a project win being executed from inception to completion. Having worked in DC for nearly 20 years, Julie has had a lot of satisfying moments seeing the final buildings throughout the city.
The majority of her career has been spent on the architecture side. At first, she was slightly apprehensive about jumping into the world of MEP engineering. However, Julie notes that Interface's diligence when it comes to building design and details made the transition pretty smooth.
A past member of SMPS and current member of CREW DC, Julie thrives in a networking setting and enjoys making strategic connections with both clients and other marketing professionals. She especially enjoys mentoring young professionals. For the future, Julie is looking forward to more external engagement with her network and the ability to bridge gaps by bringing people together.