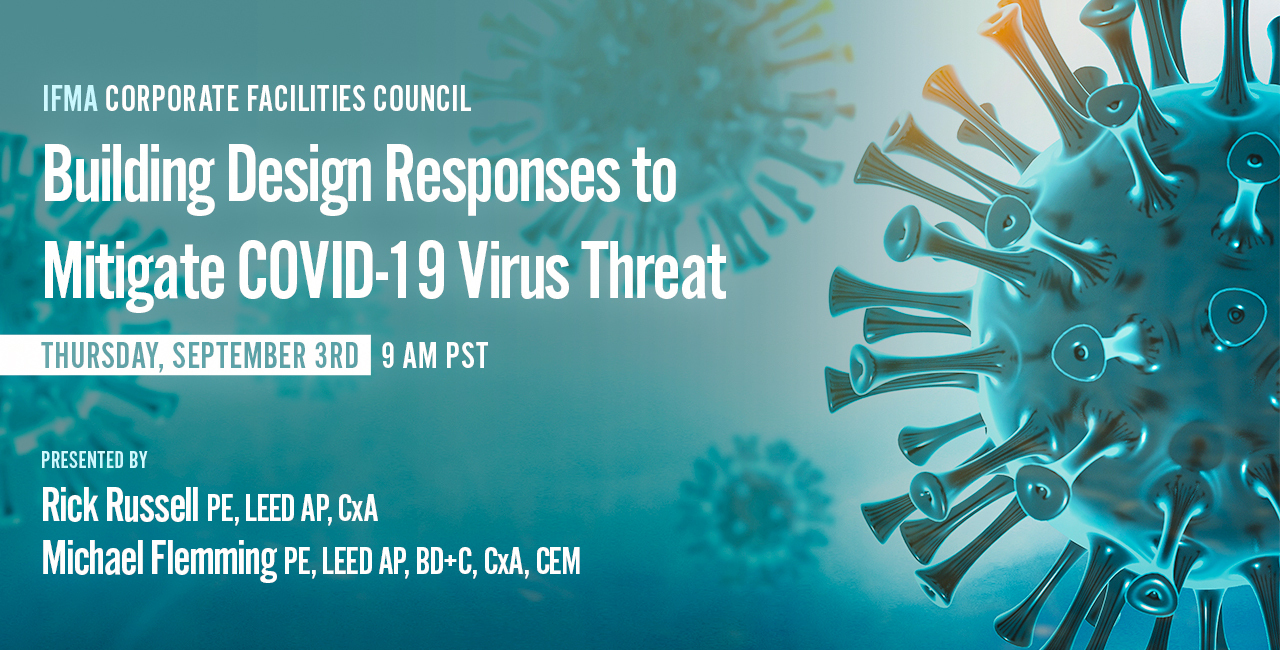 IFFMA Course - Building Design Responses to Mitigate COVID-19
Aug 31, 2020
Principal Rick Russell and Associate Principal Mike Flemming will be presenting at the IFMA Corporate Facilities Council course, "Building Design Responses to Mitigate COVID-19 Virus Threat"

When: Thursday September 3 at 9 AM PST.
Registration: Click here to register.
Additional Information: The recent coronavirus pandemic has created an unprecedented challenge to our health, our lives, our families, our businesses and our society. Reaclumating to the built environment means building design engineers are now evaluating changes to deal with this new challenge and to reduce the risk of human infection to the building's inhabitants. The course will address specific steps that can be made in the design, implementation, operation and maintenance of building mechanical systems to decrease the risk of infection.