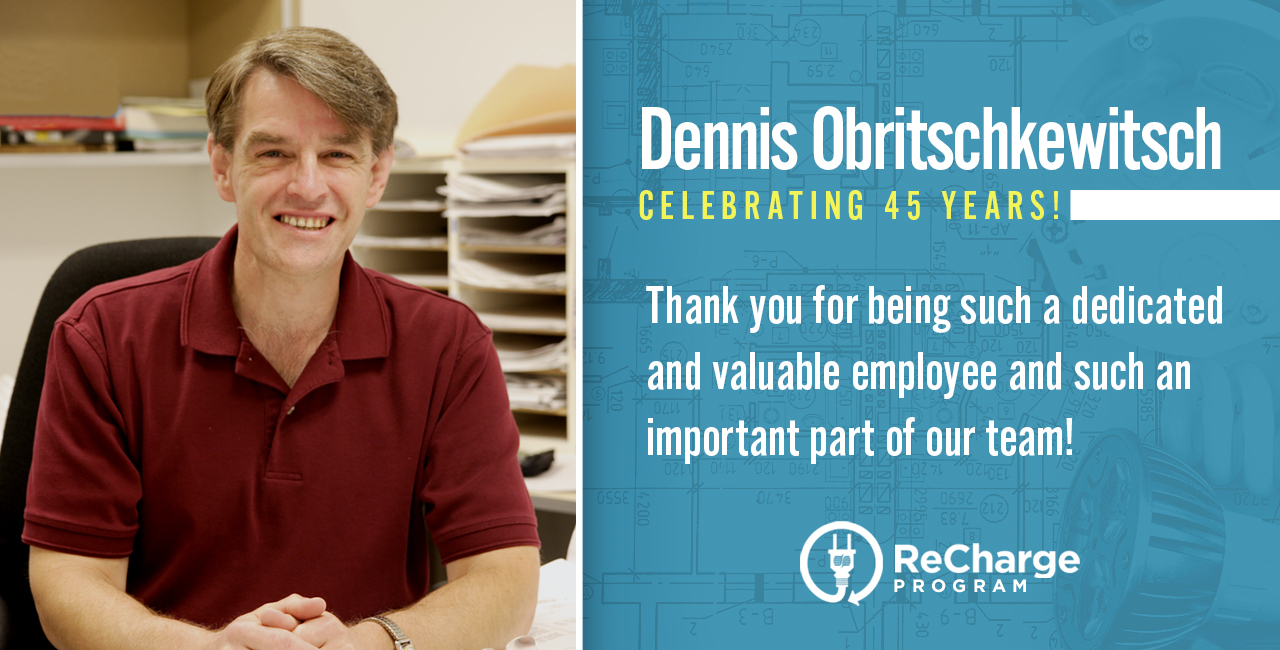 Interface Milestone
Jul 13, 2020
Congratulations to Associate Dennis Obritschkewitsch on his 45th anniversary at Interface! Hired in 1975, Dennis is our longest tenured employee and we are grateful and honored for his dedication and contributions.
Managing Principal Andy Frichtl shares 'Dennis's solid, dependable service is admired by clients, co-workers and firm leadership.'
Managing Principal Rob Matteson elaborates 'Dennis has always been one to focus on the details and in this business that characteristic is critically important. His contributions on projects such US Embassy's, Chevron facilities and Kroger properties have been instrumental in the firm's success throughout the years. I'm willing to bet that Dennis holds the company record for hours spent on an airplane and the number of country's visited associated with our projects. Thank you for being such a dedicated and valuable employee and for being such an important part of our team.'
Principal John McMichael adds 'I used to work with Dennis doing Fred Meyer stores many years ago. I would finish my drawings and thought I was doing pretty well to get everything coordinated. My drawings did not have a lot of ink on them as it was HVAC and plumbing for a big open retail store. When I looked at Dennis's drawings, there were these huge sheets where almost every square inch of the drawing was covered with a note, or a circuit, or a light, or something. It was amazing the attention to detail that he had. The client had tons of these little things to hook up that would have driven me crazy to get connected. It's that attention to detail that has served him so well over the years. He is truly amazing. Thank you Dennis!'
Thank you, Dennis! We hope you enjoy this much deserved ReCharge!