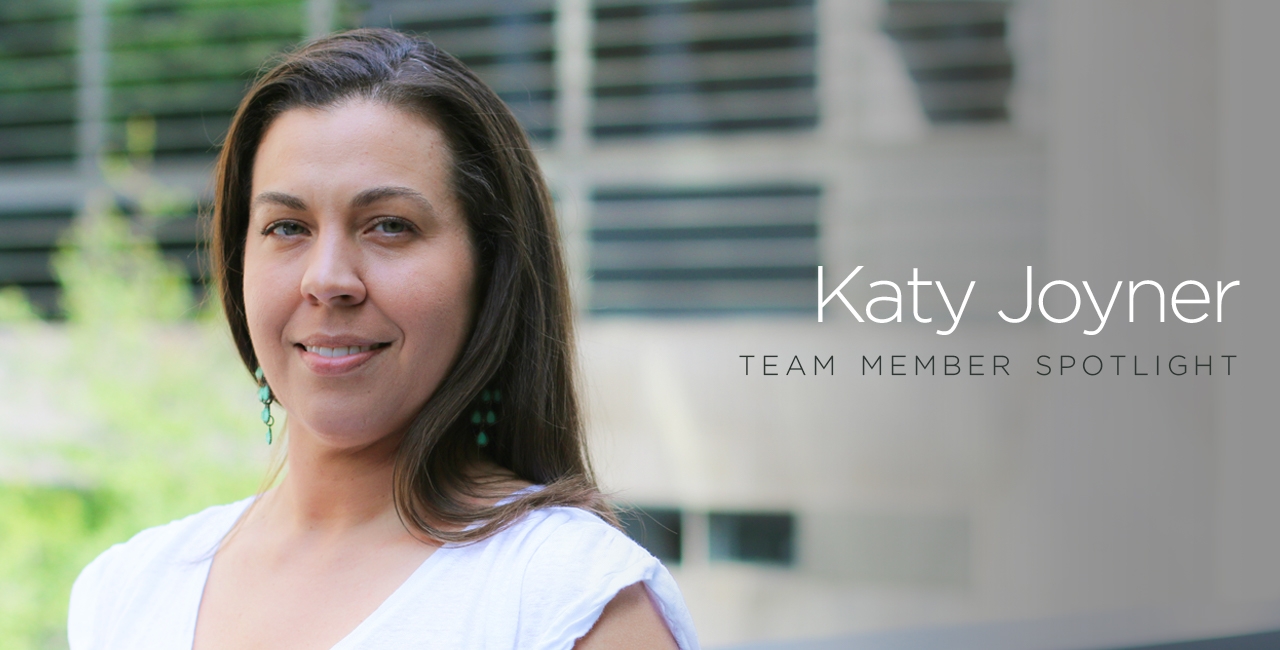 Team Member Spotlight
Katy Joyner
Feb 04, 2020
Katy Joyner, Portland's Office Manager extraordinaire, was initially attracted to Interface for the benefits offered, great people and room for advancement. Since starting in 2012 as an Accounts Payable Clerk, her path evolved from accounting into office management. Katy recalls this transition, sharing that she noticed the Portland office was lacking in guidance on day-to-day operations and asked if she could fill that void. Interface gladly took her up on that idea and welcomed her into the new role with open arms.
Katy wears many hats to keep everything running smoothly and improving the office environment for everyone. Lucky for staff, her favorite aspects of the job include working with others:
I love interacting with people! I am able to interact with a lot more people since I book travel. Getting up and moving throughout the office during the day also gives me opportunities me to interact with everyone.
Katy is also the mastermind behind planning office events and making sure every detail is covered for the annual Holiday Party, Summer Picnic/Employee Party and Leadership Summits. Katy's role has likewise grown to include milestones such as getting security clearance and taking on duties as our Information System Security Officer. She is excited to learn more about Industrial Security and looking forward to pursuing those interests in the future.
Outside of work, Katy stays busy with her family and energized by her kids.
Being a Mom is my favorite 'job' and my two kids are the loves of my life. Their hobbies have become my hobbies. My son takes Jiu Jitsu classes 5 days a week and will play baseball again in the Spring and I love going to practices and games to cheer him on. My daughter is participating in OBOB (Oregon Battle of the Books) and I have signed up to 'coach' her team. When the weather is nice, we play outside a lot – hiking, playing at the river and kayaking.
She's also popular at parties—just ask her to demonstrate her Voluntary Nystagmus.