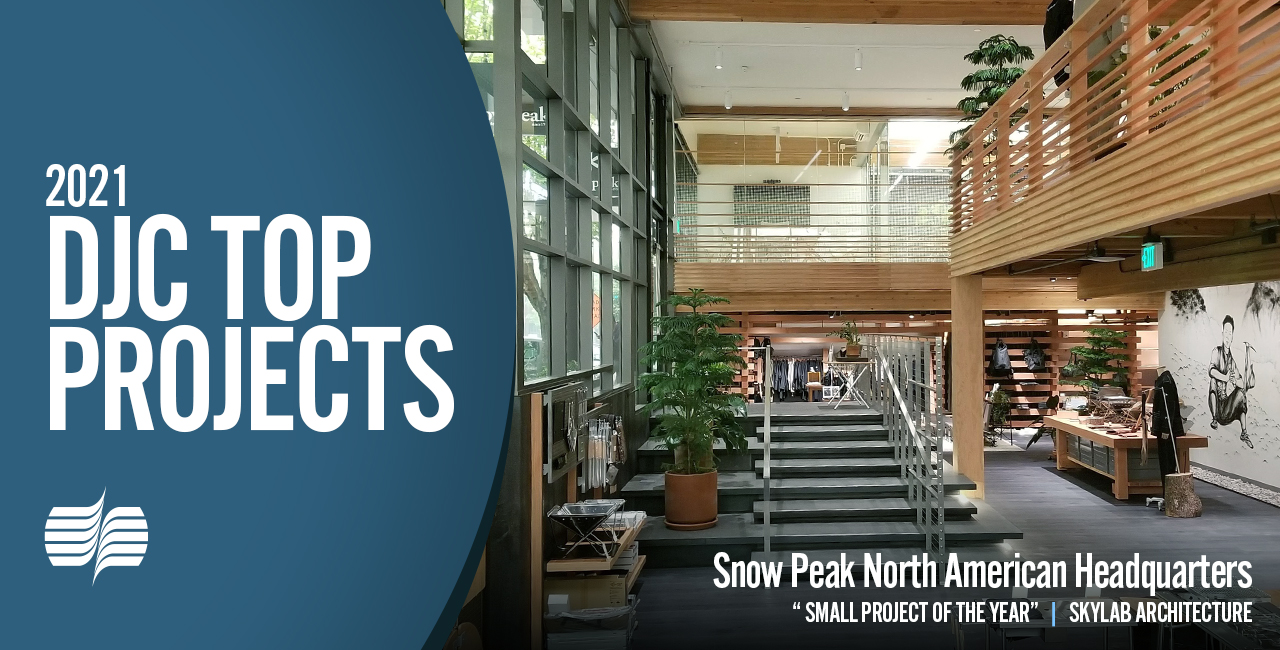 Daily Journal of Commerce Top Projects
Sep 24, 2021
We are delighted to announce a number of our projects were featured in this year's Daily Journal of Commerce Top Projects. Our Snowpeak North American Headquarters project was named Small Project of the Year by the DJC! Several other projects were among the honorees.
Small project of the year:
Snow Peak North American Headquarters
Other awards:
Washington County Wingspan Event and Conference Center (1st place in public parks/spaces)
Kellogg Middle School Replacement / LEED Gold Goal, Zero Energy Ready (1st place in primary education category)
Sherwood High School (2nd place in primary education category, we provided tech and security)
Hidden Creek Community Center (1st place in recreation category)
Ya Po Ah Terrace (2nd place in senior living)
Port of Portland PDX Terminal Balancing / LEED Gold Goal (2nd place in public parks/ spaces)
The Portland Building (3rd place in major renovation/expansion category, we provided Commissioning)
Sahale Lodge (3rd place in hospitality)
Congratulations to all the contributors to these award winning projects!