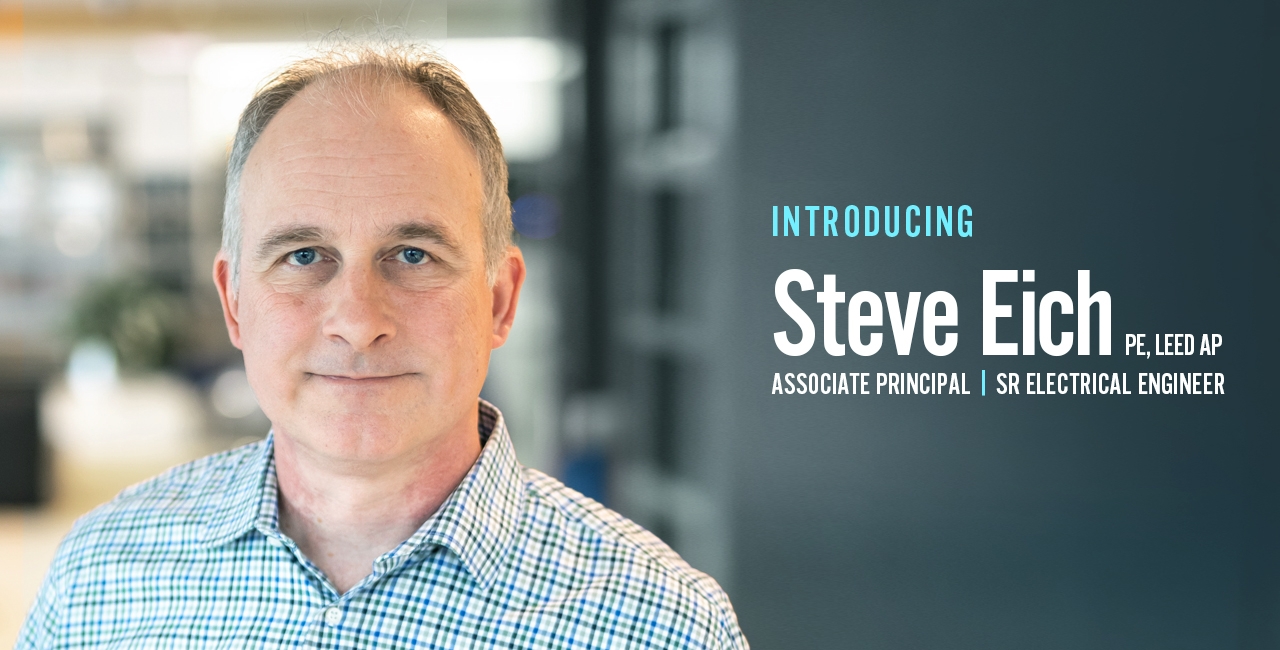 Introducing our Newest Electrical Engineering Leader
Aug 09, 2021
On the heels of celebrating the Chicago office's 5th year anniversary, we are honored to announce the newest addition to our team, Associate Principal Steven Eich. Steve is a Senior Electrical Engineer with over 30 years of global experience. He focuses on developing safe, reliable, and sustainable electrical systems for immediate and long-term improvements to the environment. Steve's experience spans across several market sectors and geographies. A few of his notable projects include the Astana World Expo Energy Building, Akmat Tower, The Las Vegas Convention Center and Michigan Central Station.
Steve likewise brings noteworthy expertise to our healthcare sector with projects such as The Shirley Ryan Ability Lab, an award-winning rehabilitation research hospital in Chicago, Illinois. Steve shares, 'beyond the technical detail and scale involved with this project, it is rewarding to know this facility helps thousands of people overcome devastating accidents and medical conditions to again become self-sufficient in their lives.'
As our team continues to grow, we are thrilled to have Steve help shape the future of our firm. Welcome, Steve!