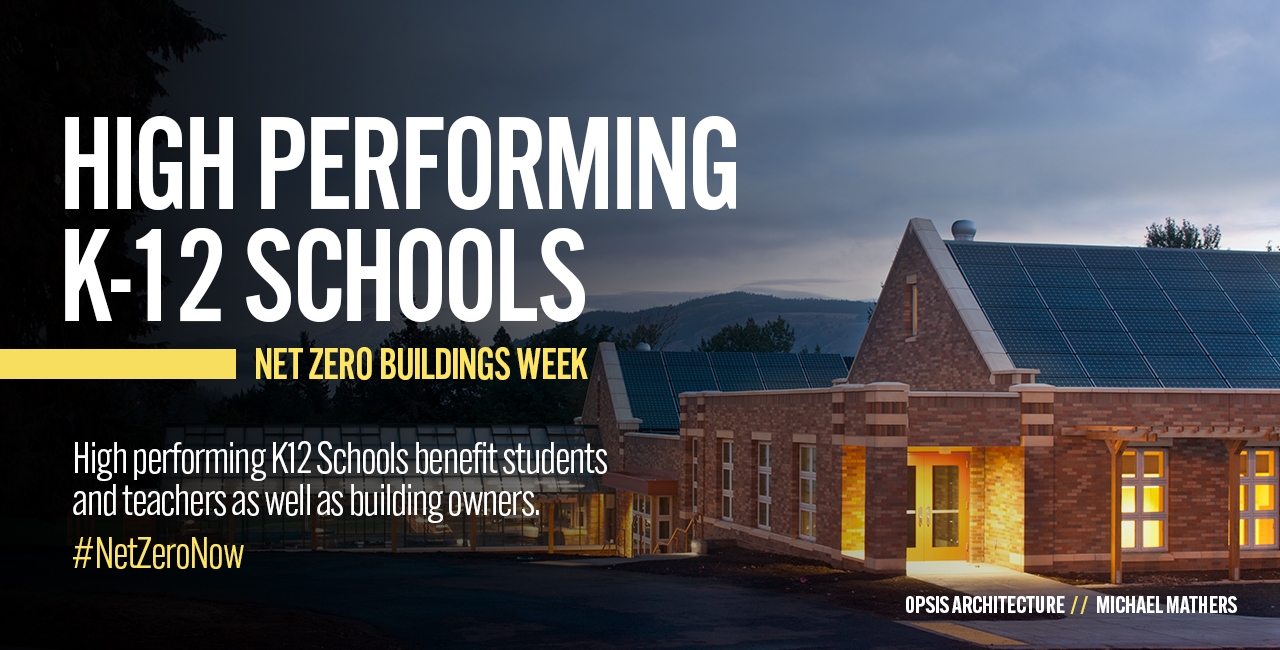 High Performing Schools Net Zero Buildings Week
Jun 17, 2022
We are proud to join New Buildings Institute for Net Zero Buildings Week, spreading the word about #netzero #buildings and the people behind them.
High performing K12 Schools benefit students and teachers as well as building owners. A healthier, more comfortable indoor environment stimulates learning, reduces student absences, and increases teacher retention while reducing utility expenses. We are proud to note, Interface Engineering designed the first Net Zero energy certified public elementary school building in the country: The Hood River Middle School Music & Science Building in Hood River, Oregon.
We've even developed an AIA accredited course on the topic: "Net Zero Schools that Make the Grade" which focuses on a methodology and approach to modern building systems that collectively achieve superior energy reduction on a path to Net Zero Energy. In the course, we examine a recently completed project, Meridian High School and take you through our High Performance Design Process.
The school will serve a student body of 1,200 with a maximum capacity of 1,500. Design of the five-story high school also involves connecting the building to the adjacent Mary Ellen Henderson Middle School, creating a new unified campus. Roughly 17 Energy Conservation Measures were incorporated in the project, including: Daylight Responsive Controls (DRC), VRF Thermal Comfort System, Geo-Exchange System, Dedicated Outside Air System (DOAS), Exhaust Air Heat Recovery, Low-Flow Plumbing Fixtures, Energy Usage Display Monitors, Heat Pump Domestic Hot Water and Solar Photovoltaics (PV) PPA.
Message us if you are interested in hearing more about the course or our projects (form at end of page)