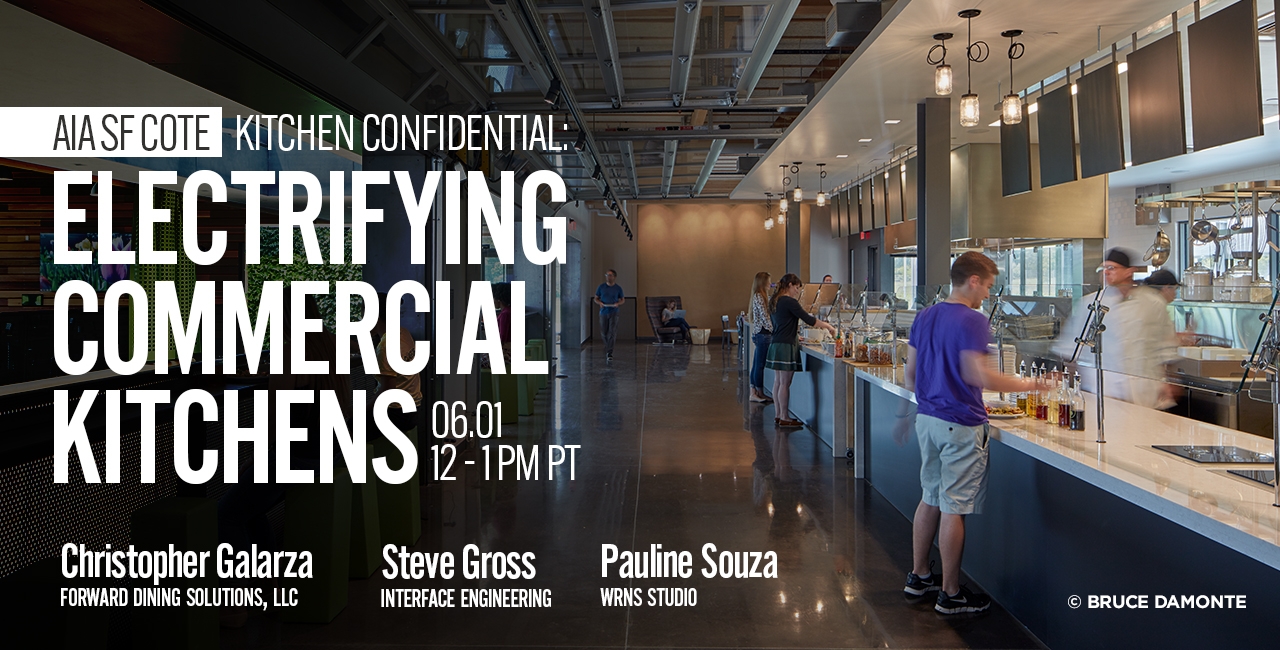 Live Webinar TODAY: Electrifying Commercial Kitchens
Jun 01, 2022
Please join us today at noon PT for AIASF COTE's live webinar event: "KITCHEN CONFIDENTIAL: Electrifying Commercial Kitchens" with Steve Gross, Christopher Galarza and Pauline Souza.
As commercial and educational institutions look for electrification strategies to reduce their carbon footprint, the kitchen is the final frontier. Abandoning natural gas appliances can result in reduced energy bills, healthier work conditions, enhanced safety, and increased performance. But the lure of the gas flame endures.
This panel session will debunk perceived barriers to kitchen electrification, including energy use, equipment availability and effectiveness, menu concerns, and staff happiness. Learn from a chef, an architect, and an engineer how to rewire commercial and institutional facilities by installing healthier, energy efficient, all-electric kitchens.
Earn 1 AIA LU for attending: Register Here