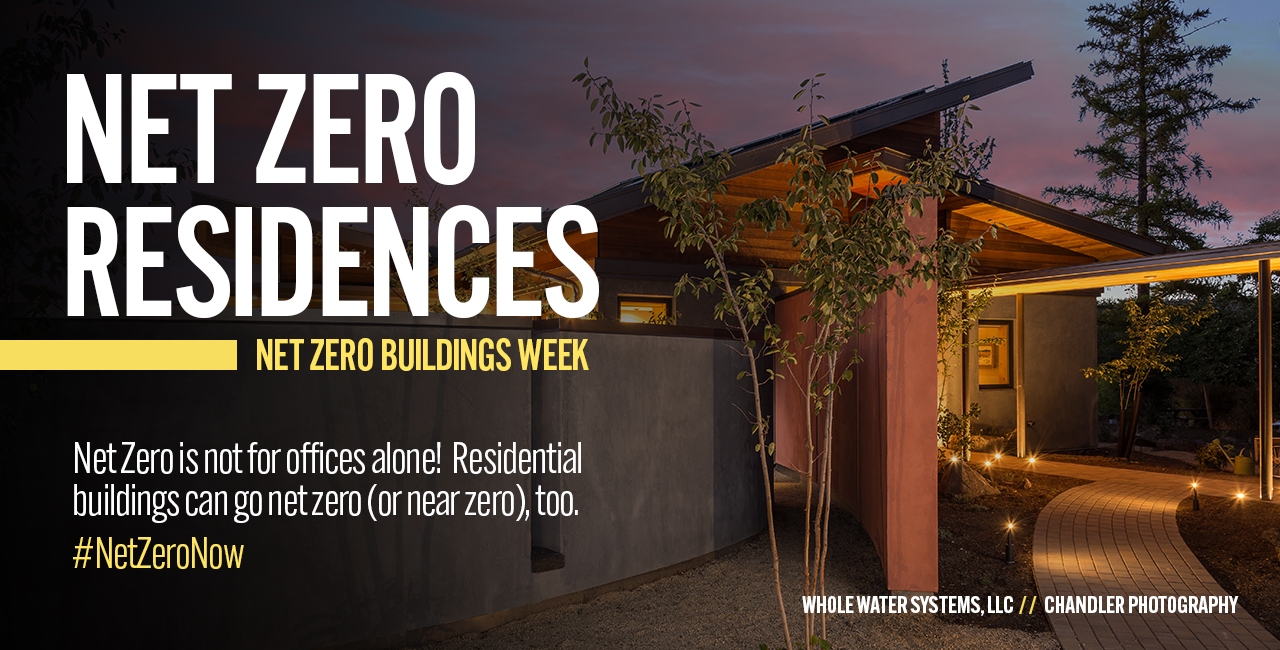 Residential Net Zero Buildings Week
Jun 16, 2022
We are excited to join New Buildings Institute for Net Zero Buildings Week, spreading the word about Net Zero Buildings and the people behind them. The campaign theme for this year is #NetZeroNow .

Net Zero is not for offices alone! Residential buildings can go net zero too. Case-in-point: The new Arlington County Group Home with Architecture Incoporated is a multi-bedroom home providing a primary and permanent residence for up to five adults with development disabilities. The new home will replace the existing county-owned 5,000 sf detached three-level single family group home. The new home will be fully accessible and contain five (5) bedrooms, including two (2) with master bedroom and accessible bathroom design, two (2) with a common shared accessible bathroom, and one (1) with access to an accessible hall bathroom. The design includes accessible closets in all bedrooms.
Our sustainability approach evaluates four things: Reduction, Absorption, Reclamation, and Generation. For this project, Reduction included Highly-Efficient LED Lighting Systems, Solar Shading, Highly-Efficient HVAC System, EnergyStar™ equipment and Low-Flow Plumbing Fixtures. Absorption: Geothermal Energy. Reclamation: Energy Recovery Ventilators and Building Sustainable Materials. And for Generation: a solar panel array across the entirety of the roof.
The project has been designed to be Net Zero Ready using Viridiant's Earth Craft Residential Net Zero program.
If you are interested in learning more we offer a webinar "Net Zero Residences" which talks about Net Zero Energy Strategies for Single Family and Low Rise Residential projects. Message us for more information.
See our other featured Net Zero Residential projects HERE