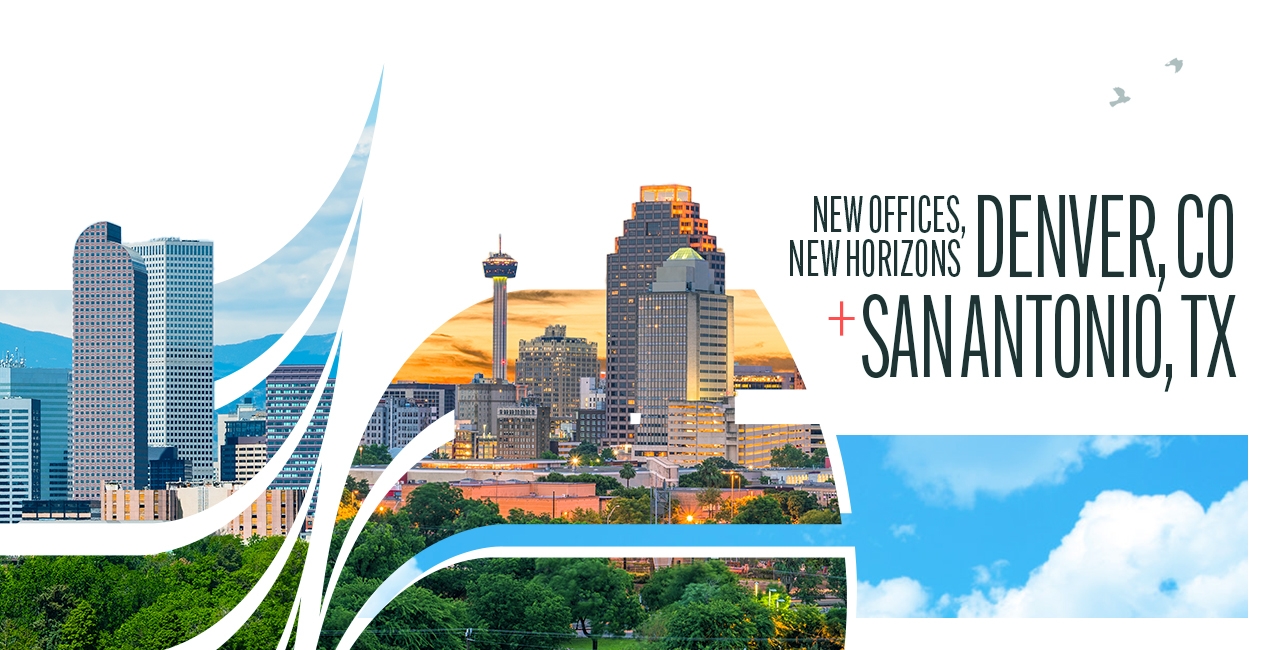 New Offices
Denver, CO and San Antonio, TX
May 12, 2022
Interface Engineering is thrilled to announce we are opening two new offices this Spring.
Further bridging our West and East coast locations and expanding our footprint in the middle of the United States beyond our existing presence in Chicago, Illinois, these strategic locations in Denver, Colorado, and San Antonio, Texas provide clients with even better access to our innovative team members and shared technical expertise. It also allows for more design collaboration as we continue to develop our portfolio in key market sectors and regions.

This forward-looking approach has served us well. Since 1969, Interface has grown to nine regional offices (Chicago, Denver, Honolulu, Los Angeles, Oakland, Portland, San Antonio, San Francisco, and Washington, DC) and is working in 45 states and 90 countries. Our philosophy is to assist our clients through the entire design and construction process, delivering a creative engineering vision for each of our projects by transforming concepts into commissioned, high-performance buildings.
This not only results in award-winning design projects but optimal environments for life. A champion of sustainability, to date we have: 26 Net-Zero ready projects, 62 Zero (energy or water), and 17 Living Buildings in design, under construction, or built, 500+ LEED certified or registered projects, 250+ LEED commissioning contracts, and 2,500+ energy audits/studies completed.
Heading up our Denver office are Roger Frechette, Hormoz Janssens, and Steve Gross. Andy Frichtl and Kenton Aikens lead the team in our San Antonio office. These key long-time Interface employees bring years of experience and technical expertise to benefit our clients.

Steve, an Associate Principal, and Senior Energy Analyst, most recently headed up our San Francisco Building Performance Team, which will now be expanding into Denver and our other offices around the country. Interface's Building Performance team specializes in energy and carbon analysis, daylighting optimization, computational fluid dynamics, thermal comfort, and financial analysis. Some of his favorite projects include his work on Chatham Commons, Intuit Headquarters Marine Way, and Sonoma Academy Janet Durgin Guild + Commons.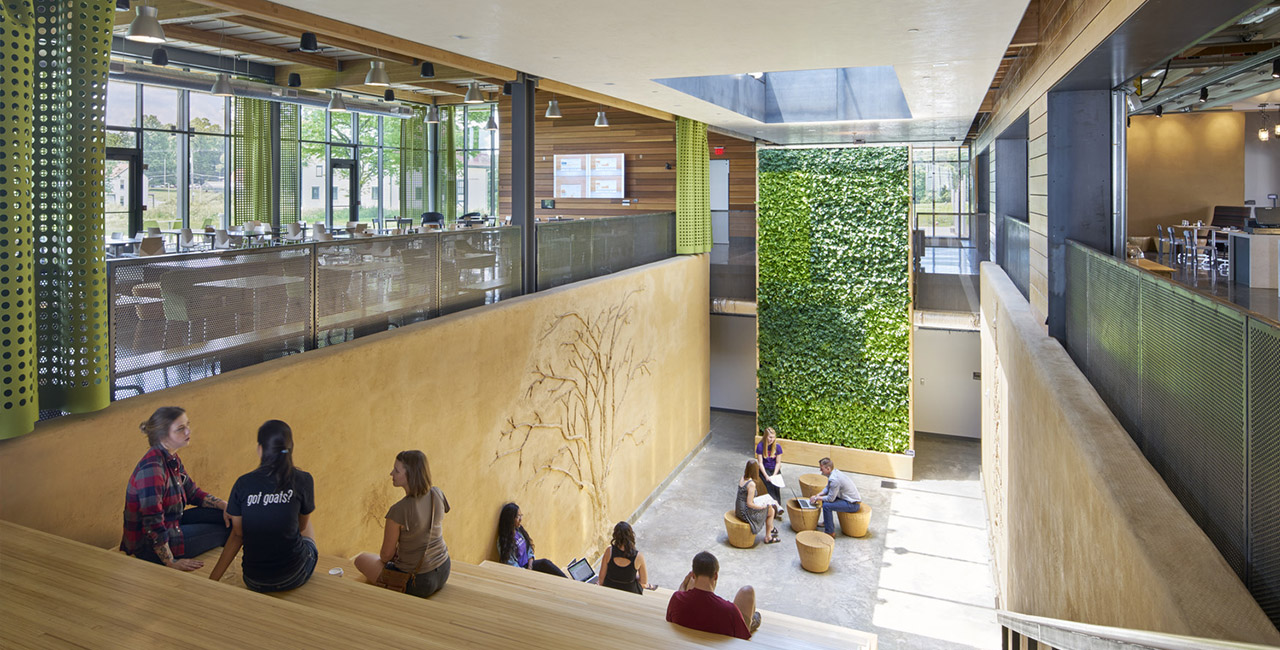 Kenton, an Associate Principal, and Senior Fire/Life Safety Engineer, has been a key member of the fire protection community for over 25 years and provides strong engineering and technical expertise in fire protection design, alarm system design, smoke control systems design, and hazard and code analysis for a large variety of building challenges and in many different national and international jurisdictions.

Some of his favorite projects include his work on the San Ysidro US Land Port of Entry, Yellowstone National Park Youth Campus, and the US Embassy: Ashgabat.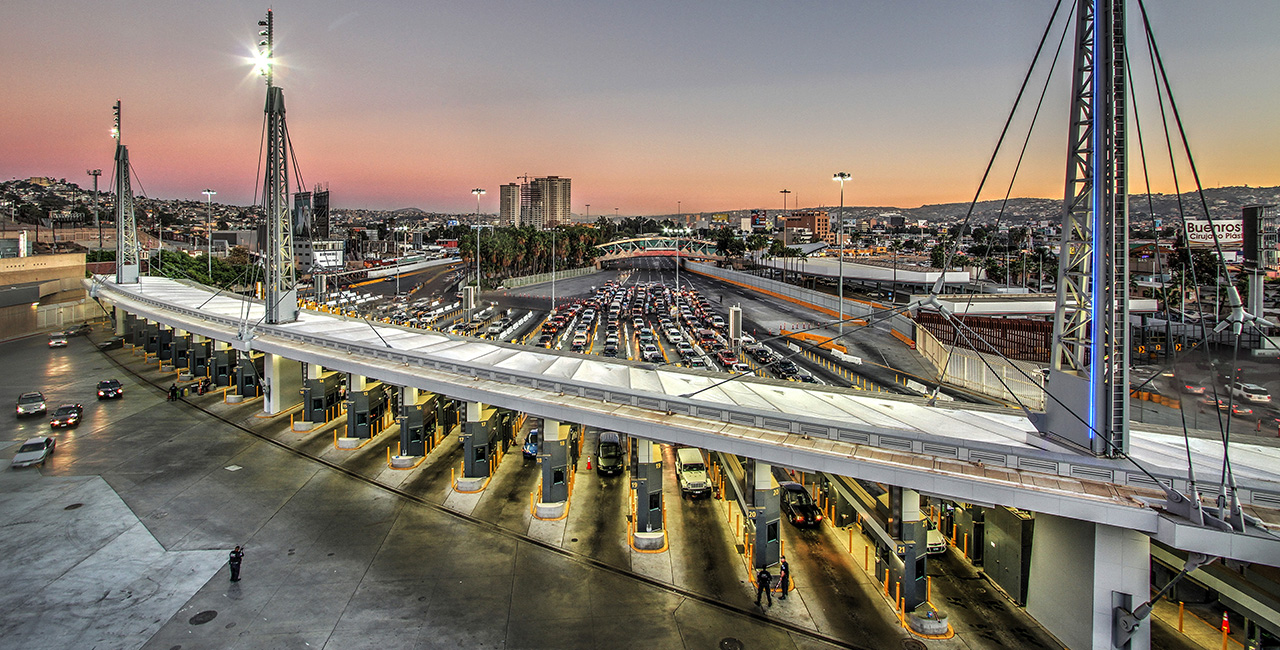 As in all locations, our Services include Mechanical Engineering, Plumbing Design, Lighting + Daylighting, Building Technologies, Electrical Engineering, Fire/Life Safety, Energy Consulting, and Commissioning.