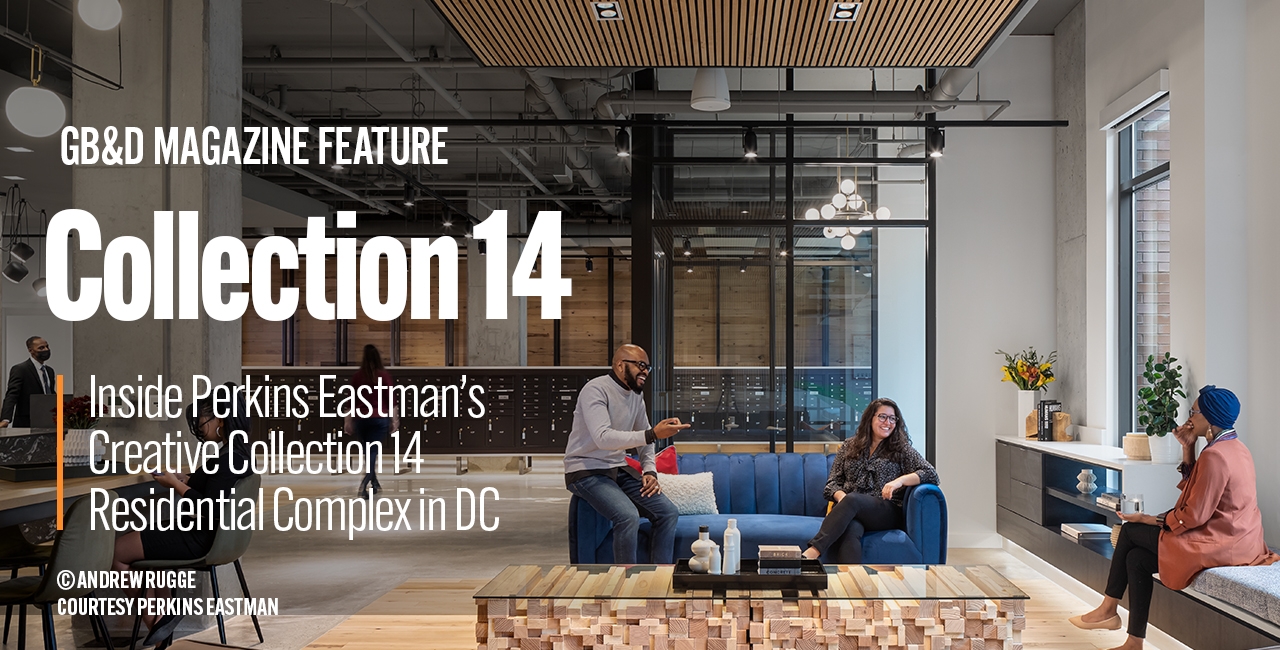 Inside Collection 14
Jun 05, 2023
Learn more about Collection 14 in this feature article in the Green Building & Design newsletter. The article does a great job of detailing the sustainable strategies and features. Some excerpts include: "...optimized energy performance thanks to a vapor-permeable envelope with three inches of insulation, low-flow plumbing, and central hot water systems. Daylighting strategies make more than 55% of the space daylight-autonomous, meaning electric lights are unnecessary when the sun shines.
The entire development features green roofs, plus a bioretention pond planted with marsh grasses to hold stormwater runoff back from the sewers.
A VRV and dedicated outdoor air system provides fresh air with 100% return to rooftop units that recover conditioning energy; residential units also offer operable windows.
Biophilic design incorporates natural materials to bring the outside in. It also offers excellent transit options—with 69 parking spots, EV chargers, and bicycle parking with showers and lockers."