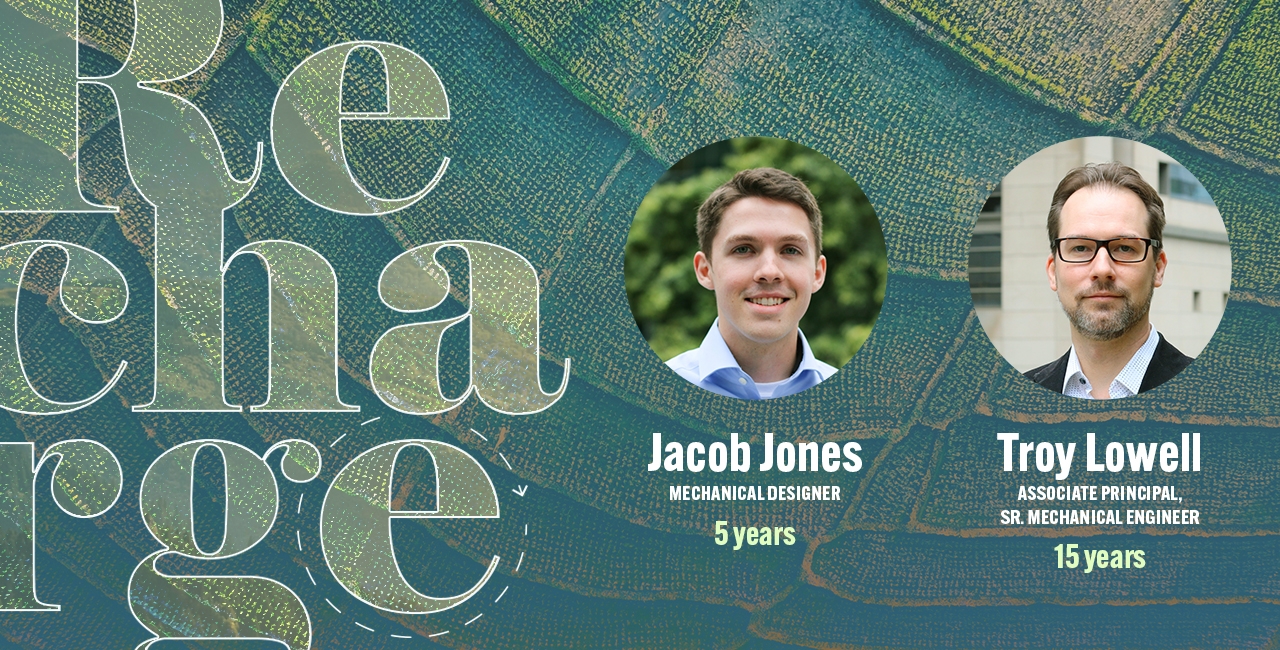 Interface Milestones
September ReCharge Recipients
Oct 05, 2023
Last month marked the milestones of two amazing team members — Jacob Jones (Mechanical Designer) and Troy Lowell (Associate Principal, Sr. Mechanical Engineer). Congratulations to you both!
Principal Shem Heiple shares:

Jake has been an indispensable part of Team Sequoia for five years, showcasing not only his technical expertise but also his ability to tackle fresh engineering challenges. He's the go-to person when we need someone with exceptional problem-solving skills for design issues. As he takes some well-deserved time off with his recharge bonus, I'm excited to see how he enjoys that week of paid leave. Here's to hoping he makes the most of it!
Principal Andrew Lasse shares:

With an education in both Engineering and Architecture, Troy has played a unique role at Interface and made a profound impact on the projects we've designed over the last 15 years. Troy is adept at understanding the fundamental goals of Owners, Architects and Facilities personnel when it comes to MEP systems – and implementing that understanding in his work. Troy has been breaking the mold on integrating air and water source heat pump technology for over a decade, and has laid the groundwork for these systems to proliferate on large scale complex projects in Portland and beyond. Troy is detail oriented and doesn't just get in the weeds – he lives in them, and it pays off. Thanks Troy for everything you've contributed not only to our team over the last 15 years, but also Interface and our AEC community as a whole! Can't wait to see what more we accomplish together.