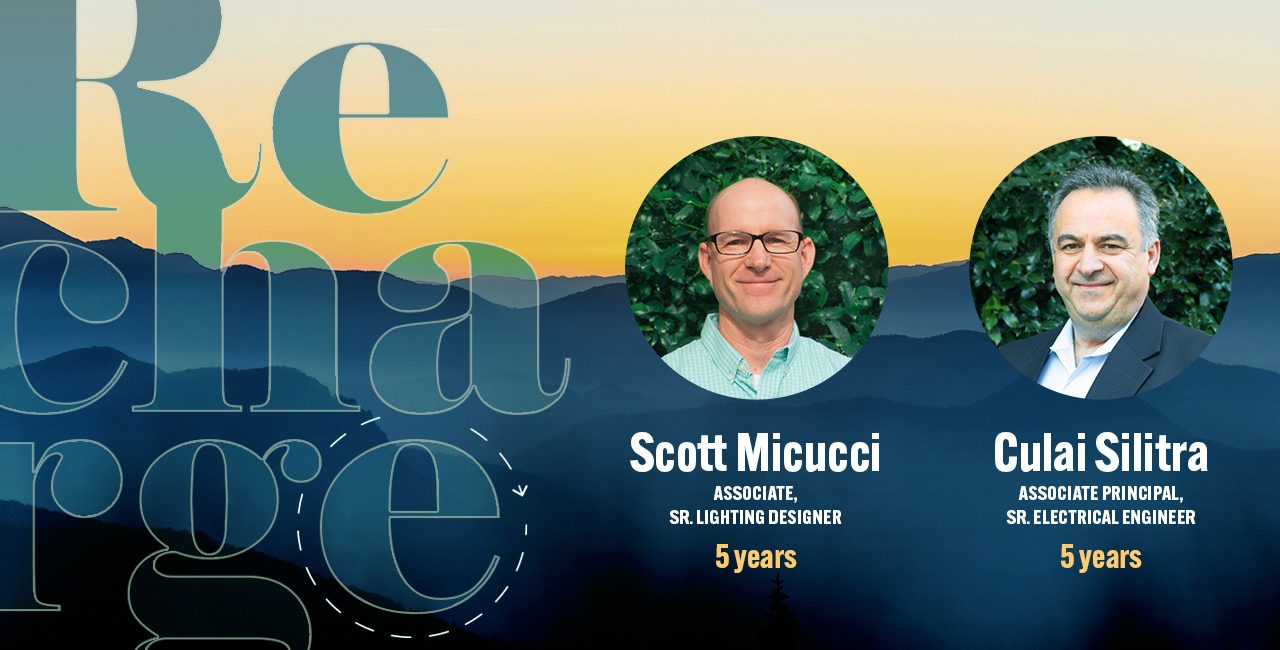 Interface Milestones
October ReCharge Recipients
Oct 25, 2023
This month marks the milestones of two amazing team members in our DC office — Scott Micucci (Associate, Sr. Lighting Designer) and Culai Silitra (Associate Principal, Sr. Electrical Engineer). Congratulations to you both!
Stephen Tarbuck shares:
Scott's expertise in lighting design and lighting control systems has been invaluable to the development of the DC practice over the past 5 years. His willingness to help has benefited designers in their understanding and experience with lighting design and has provide the DC office with a valuable resource for client consultation. Scott has a positive attitude that has helped him through some challenging situations with the projects he has been leading. Congratulations on reaching the 5 year anniversary!
Roger Frechette shares:

We appreciate all of Culai's dedication and hard work over these last five years. Since joining the firm in 2018, he made an immediate and positive impact on the quality of Interface's electrical designs, standards and deliverables. He has been a teacher and mentor to many of the electrical designers in our office. In fact, we call him 'The Professor'. Our client's respect his opinion and appreciate his level of responsiveness. He is an important member of the Washington DC Leadership Team. His contribution to Interface has gone well beyond just engineering.